This page is about my involvement with Jehovah's Witnesses, and my current views of that faith.
Of all of the religions in the world, this one is different. What makes it so different ? Why are the members so devoted to this faith ? Lets start by pointing out the good things, the foundations of their faith, what makes them believe the things they do so strong, that most among them are willing to die for what they believe, and have. What sets them apart from all of the other religions on earth.
You are not being honest with yourself if you believe everything that you have been told or read. There comes a time in each of our lives when we must evaluate what we think we know in light of accumulated wisdom and knowledge, sometimes new information weakens entrenched learning. But none of us are born, knowing in advance all that we are ever going to learn, we all learn one word, one thought one experience, one relationship at a time. A few failed ones, a few betrayals, a parade of deceits. The lessons of life can be sweet, but often are brutal. The example Christ set before us contained them all, and ended in brutality, with his reassurance that the world would treat us the very same way it treated him, but if we endure, our rewards would be the same as his were. John 15:20 says, " A slave is not greater than his master. If they have persecuted me, they will persecute you also; if they have observed my word, they will observe yours also." and at John 14:3, " Also, if I go my way and prepare a place for you, I am coming again and will receive you home to myself, that where I am you also may be."
In past writings I have written about these things in overwhelming detail and that information is still available in those blogs. so this is going to just be an abbreviation.
Newsflash – Governments And Religions Lie
I have often said that what ever your government is telling you, what they actually mean is the exact opposite. The same is true for religion. What the churches teach, is the exact opposite of what the Bible teaches, and is the exact opposite of the words of God, as he revealed himself to man in the Hebrew Scriptures, and the exact opposite as Jesus spoke to us in the Greek Scriptures. What Jehovah's Witnesses believe and teach as their foundational doctrines, are in line with scripture, and the exact opposite of what all of the rest of the worlds religions teach and believe, and it is this that sets Jehovah's Witnesses apart from other religions. I try to give scriptural references to reinforce what I believe, and why I believe it, and in most cases what I believe is in harmony with what Jehovah's Witnesses believe, with a few exceptions. Unlike the corporate side of Jehovah's Witnesses, I am not a corporation, and I do not have to protect a revenue stream of billions of dollars in tax free income coming in each year, nor must I protect one of the worlds largest real estate Empires that is without mortgage holdings, the property , all of it, is owned outright. Jehovah's Witnesses are a corporation, and like all corporations, money is the most important thing, they must set up their organization to protect the contribution box, and the real estate holdings, and most of all, they must protect all of the board members who own and run that corporation. And it is within that arena, that context, the corporate world, the wall street banking system, that the board of directors must interface with and navigate thru, that is the cause of the deviation from scriptural principles that are currently plaguing Jehovah's Witnesses, who were at one time, a religious system of scriptural adherents of sound Bible based principles. They have left off, they have stood away, from the beliefs they once held. Because I am not under their control network, here in these pages I can speak freely for those still trapped inside that organization. Whenever religious devotion, dedication, commitment and sometimes fervor shifts from God to mortal man, it always becomes a cult. Jehovah's Witnesses have deified their governing body of 7 or 8 men they call the "faithful and discreet slave".
How Jehovah's Witnesses Got Started
God works his will through men. He worked out his will with the help of faithful men, like Abraham, Enoch, Job, Able, Isaiah, Isaac, Moses, David, Solomon, Noah, Lot.  He also works out his will through evil men and world leaders, Cyrus, Nebuchadnezzar etc. This is not to be confused with God himself running world governments, the scriptures are clear, world government have been handed over to Satan. At Luke 4:5-8 it tells us, "So he brought him up and showed him all the kingdoms of the inhabited earth in an instant of time;  and the Devil said to him: "I will give you all this authority and the glory of them, because it has been delivered to me, and to whomever I wish I give it. You, therefore, if you do an act of worship before me, it will all be yours."  In reply Jesus said to him: "It is written, 'It is Jehovah your God you must worship, and it is to him alone you must render sacred service.'" Yes the scriptures do tell us at Matthew 28:18-20 that, " And Jesus approached and spoke to them, saying: "All authority has been given me in heaven and on the earth. Go therefore and make disciples of people of all the nations, baptizing them in the name of the Father and of the Son and of the holy spirit, teaching  them to observe all the things I have commanded YOU. And, look! I am with YOU all the days until the conclusion of the system of things." But this scripture does not mean that Jesus is running all of the governments on earth. Now some people who I respect allot, make the claim that God is blessing the United States of America, simply because of the freedoms we share in this country. But I implore you to look deeper than the appearance of freedom, into the absolute visible expressions of abject evil this country inflicts upon this entire globe, least of which is not the horrendous ripping limb from limb of it's own children in numbers greater than 65,000,000, one forth of it's population, and mind you, these children have their heads pulled off while they are still alive. It is incomprehensible to me, that God would go on blessing a nation, who joins in with Satan in the most evil acts man has devised. Yet it is also true, that God did everything he could to reconcile Israel to himself, although they were steeped in child sacrifice. I do not believe for one second that Jesus is sanctioning all of the evils of man, just because the authority of God's Kingdom has been placed in his hands, that Kingdom is not ruling over this earth yet, earth is still being dominated and ruled over by Satan, and I do not believe that Satan and Jesus are sharing joint rulership at this time. At Daniel 2:44 it says this, " "And in the days of those kings the God of heaven will set up a kingdom that will never be brought to ruin. And the kingdom  itself will not be passed on to any other people. It will crush and put an end to all these kingdoms, and it itself will stand to times indefinite; " This scripture is the reason why I believe that God's Kingdom is not ruling the earth at this time, because when his Kingdom begins ruling, it will destroy all other kingdoms, and it will then remain in full power forever, that has not happened yet. God is not passing on the authority of his Kingdom to the United States of America, God's Kingdom is going to crush and put an end to the United States of America, and what God has devoted to destruction, it is a blasphemous thing to do, to pray to God, and ask him to bless what God promises to destroy. When you say "God bless America" you are asking God to bless the evil deeds of a nation he promises to wipe off the face of this earth.

Is it flawed, certainly, corrupt to the core, certainly, apostate, absolutely, cruel, in want of heart, unkind, unloving, cult followers, hypocrites, and far from representing Christ or Christianity, without question, but never the less, these people at the same time have been used to preach the good news about the coming kingdom of Christ, and that kingdom is going to influence your life no matter who you are. If you are obedient to the cult leader, and place that leader above God and his laws and principles, and are willing to sacrifice your friends, family, children, husband or wife, to the dictates of a mortal man that you have never met, and his demands for obedience defy all common sense, reason, and natural law of common man, you are trapped inside a cult. If you will allow your child to die, when they could effortlessly be saved, just because a man in a foreign land tells you to, you are in a cult. If you allow any man, to tell you who you can or cannot talk too, who you can or cannot visit, who you can or cannot help, including your very own children, mother and father, you are in a cult. Anytime, an organization demands that you are allowed to read, view, own, possess, discuss, only media materials analog print or digital display, that they themselves have authorized, you are in a cult. Anytime that  an organization can force everyone in your life, including your very own children, to have no contact with you whatsoever, simply because you used the wrong word in a sentence, and meant no one harm by it, an innocent slip of the tongue, you are in a cult. Any time you find yourself in an organization that prints in their own literature, that the only reason that they do not kill people that disagree with them is simply because the law does not allow them too, you are in a cult. As you read this I want you to keep this thought in mind, as a building foundation for the points I am raising. Jehovah's Witnesses have around 8,000,000 million members, not counting those who are unbaptized people that attend the meetings. They have 5 meetings per week, that is 20 meetings per month. If each member contributed just one dollar per meeting, that is 160,000,000 million dollars a month tax free because they are a 501C3 corporation, read that again, corporation. All expenses generated by the Watchtower Bible & Tract Society are covered by voluntary donations, outside of the 160 million. All land, all building materials, all of the labor to build the buildings, all maintenance expenses, all the labor to print and distribute literature, come from voluntary labor, no one is paid to work for the corporation.  There isn't just one contribution box, in the Kingdom Halls, there are three of them. I don't know of anyone who only contributes just one dollar, except for Sophia's ice cream money, in which such a cold and calloused corporation has produced a video, encouraging children to drop their ice cream money into the contribution box, I was enraged by that video. While at the very same time, a video surfaces, of a governing body member filling a shopping cart full of expensive whiskey. Any corporation, legal, or illegal, will do whatever it takes to protect that 160 million dollars a month tax free income, and just as in any other mafia, structure and discipline, spoken, written and implied are enforced.
Think about this while we are on the subject, this organization was formed some 140 years ago. That is 1,680 months. If Jehovah's witnesses were to take only one months donations and divide it up among themselves, that would be 160,000,000 divided by 8,000,000 would equal 20,000,000 million dollars per witness. If 160 million by the month were divided by the week, that would be 40 million dollars in just a week, and if only one weeks donations were shared among the witnesses, that would be 5 million dollars for each and every witness. Let me ask you, how much would that improve their lives ? Not that this is a charitable organization, it absolutely is not. since 1966 I have not heard of one single act of charity to anyone in any country by the WTBTS. There is an old saying, "CHARITY BEGINS AT HOME" . If any witness actually had $20,000,000 dollars to themselves, tax free, they wouldn't need anyone's charity.
The entire organizational structure of Jehovah's Witnesses is all about protecting the contribution box, and it was Sophia's ice cream money that locked this in place for me. The printing of literature by volunteer labor, the knocking on doors, the Kingdom Halls which are built, paid for, and maintained by the people meeting there, are all designed for the sole purpose of getting into the Kingdom Halls a steady stream of people lined up to drop money into the contribution box, as in any other religion, it is all about the money. The sole and entire purpose of discipline and disfellowshipping in this organization is simply to protect the contribution box. That is exactly the reason why that in disciplinary action by the elders, in the Star Chamber of the B Hall, there is not one single word about spiritual restoration, it is all about loyalty to the governing body, just like in any other mafia, demanding loyalty to the Don, or you sleep with the fishes. In print, in song, and in prayer, the governing body has taken the place of Christ himself, and this brainwashing, steeped in cognitive dissonance, prevents Jehovah's Witnesses as an organized body of people, from critical thought, when obvious transgressions of the governing body hit them square in the face. They immediately shift blame of any implication of wrong doing to apostate driven lies. As if. Let me be the first to inform everyone, the Internal Revenue Service of America, is not an apostate organization, and it does not print apostate literature. And this information is available to the public. Jehovah's Witnesses are so afraid of their Don, their governing body, of their local elders, that they will refuse to even look at or talk about publicly available proof, of their religions crimes against all humanity, of which the IRS records prove the point beyond any reasonable doubt. No one should be afraid of the truth, to speak the truth, or to hear the truth, and Jehovah's Witnesses, of all of earths people, should embrace the truth, and reject lies and corruption, especially within their own ranks. At Matthew 7:5-6 we read, " Hypocrite! First extract the rafter from your own eye, and then you will see clearly how to extract the straw from your brother's eye. "Do not give what is holy to dogs, neither throw your pearls before swine, that they may never trample them under their feet and turn around and rip you open." I contend, that we are giving what could be used for a holy purpose to the dogs who have no appreciation or understanding of precious things, to the very swine that are ripping us open, disfellowshipping us and scattering the flock, that are brow beating the brethren and destroying the religious faith that we all once held dear, that we would have given our life for, and that we all sacrificed for. We criticize other religions for their belief systems and their conduct  upon the world scene, but what we are actually doing, is monumentally worse, it is incomprehensible the evil we are participating in, and it is in direct opposition and conflict with the beliefs that we all once held, firmly rooted in Bible based principles. Indeed, Jehovah's Witnesses as a people are blindly supporting this evil, by apathy, complacency, and willful ignorance and ignoring what has become public knowledge of their religious leaders wrongdoing, and especially the leaders, those in charge, the Governing Body, the faithful slave as they like to call themselves, and the officers of all of the more than 100 corporations that fall under the umbrella of the WTBTS, are APOSTATES of the most egregious sort, a rafter in their eyes so large, that it could be utilized as a fulcrum to lift the earth. It is Jehovah's Witnesses themselves that have become the apostates, leaving off from their previously held religious beliefs, including biblical principles that are clearly spelled out in scripture that they used to embrace, and in print now, the literature has become apostate literature. I still to this very day adhere to those Bible based truths available to anyone, that I learned being associated with Jehovah's Witnesses. But they themselves have left off from those Bible based truths, they themselves have become the apostates.

Why We Believe In A God
Written into the DNA, the genetic code of man, is the belief in a higher power, and the desire to have a relationship with him. In every human culture and civilization that has ever existed a belief system has developed to substitute for him, to satiate this desire. We have all had those feeling where the hairs of our arms and necks have stood up, when we were alone, and could sense a presence around us of a force not our own, like someone watching us, when no one was there, some overwhelming feeling that blanketed us. Walked in a room and felt a presence had been there already.
Face The Truth Head On
This posting is not meant to divide or demoralize or denigrate, if viewed within the intent, it should encourage you, not discourage you. Sometimes facing the truth of things is not easy, but it is always necessary, it is irresponsible, immature, childish to hide from the truth. If you do not warn your brother of impending danger, you are hating him, not loving him, hiding danger is all the same as participating in it.
Warning Of Danger Is A Scriptural Requirement
Ezekiel 3:17-21 tells us this, " "Son of man, a watchman is what I have made you to the house of Israel, and you must hear from my mouth speech and you must warn them from me. When I say to someone wicked, 'You will positively die,' and you do not actually warn him and speak in order to warn the wicked one from his wicked way to preserve him alive, he being wicked, in his error he will die, but his blood I shall ask back from your own hand. But as for you, in case you have warned someone wicked and he does not actually turn back from his wickedness and from his wicked way, he himself for his error will die; but as for you, you will have delivered your own soul. And when someone righteous turns back from his righteousness and actually does injustice and I must put a stumbling block before him, he himself will die because you did not warn him. For his sin he will die, and his righteous acts that he did will not be remembered, but his blood I shall ask back from your own hand. And as for you, in case you have warned someone righteous that the righteous one should not sin, and he himself does not actually sin, he will without fail keep on living because he had been warned,  and you yourself will have delivered your own soul."
I am just writing down my thoughts here and I will clean this up latter, these paragraphs were written separately over a period of several years, and combined to make up this page, that is why it seems inharmonious. There is allot of repetition of points here, I realize that, and I will have to condense this when I get time, but in case I never get to come back here, the points are made, and I think it is important because we are on the cusp of global change that will effect every single living thing on this earth, and the position that the Watchtower and Jehovah's Witnesses have held and is holding on the world stage is going to effect you, no matter who you are and regardless of your previously held religious beliefs, in this world, or in that to come.
Jehovah's Witnesses are different than any other religion on earth, and these people, as imperfect as they were and are, I can successfully argue the point, that no other organized group of people that earth has ever seen, did more to point mankind in the right direction of pure worship, that was acceptable to God, as Jehovah's Witnesses.
Witnesses Adopt Their Name
Isaiah 43:9-12 tells us this, " Let them furnish their witnesses, that they may be declared righteous, or let them hear and say, 'It is the truth!', "You are my witnesses," is the utterance of Jehovah, "even my servant whom I have chosen,  in order that You may know and have faith in me, and that You may understand that I am the same One.  Before me there was no God formed, and after me there continued to be none. I—I am Jehovah,  and besides me there is no savior." "I myself have told forth and have saved and have caused [it] to be heard, when there was among You no strange [god]. So You are my witnesses," is the utterance of Jehovah, "and I am God."
Religion Is Carved Into Stone
The lore and fable, archeological evidence and historical documents, petroglyph's and stone carvings verify mans continual search for a relationship with God.  Written into mankind's search for God is the historical evidence of a particular nation of people that God himself chose to represent him on earth, and to prove that point to the rest of the nations existing at that time his presence was physically visible to everyone on earth. I speak of course of the Jewish nation of Israel,
Everyone Knew God Was With His People
Exodus 13:21-22. By day the Lord went ahead of them in a pillar of cloud to guide them on their way and by night in a pillar of fire to give them light, so that they could travel by day or night. Neither the pillar of cloud by day nor the pillar of fire by night left its place in front of the people.

Exodus 14:24.

During the last watch of the night the Lord looked down from the pillar of fire and cloud at the Egyptian army and threw it into confusion.

Numbers

14:14.

And they will tell the inhabitants of this land about it. They have already heard that you, O LORD, are with these people and that you, O Lord, have been seen face to face, that your cloud stays over them, and that you go before them in a pillar of cloud by day and a pillar of fire by night.

Deuteronomy

1:33

Who went in the way before you, to search you out a place to pitch your tents in, in fire by night, to shew you by what way ye should go, and in a cloud by day.

Nehemiah

9:12.

By day you led them with a pillar of cloud, and by night with a pillar of fire to give them light on the way they were to take.

Nehemiah 9:19.

"Because of your great compassion you did not abandon them in the desert. By day the pillar of cloud did not cease to guide them on their path, nor the pillar of fire by night to shine on the way they were to take.

Exodus 40:34-38.

"Then the cloud covered the tent of meeting, and the glory of the Lord filled the tabernacle. Moses could not enter the tent of meeting because the cloud had settled on it, and the glory of the Lord filled the tabernacle. In all the travels of the Israelite's, whenever the cloud lifted from above the tabernacle, they would set out; but if the cloud did not lift, they did not set out—until the day it lifted. So the cloud of the Lord was over the tabernacle by day, and fire was in the cloud by night, in the sight of all the Israelite's during all their travels."
The pillar of fire and the pillar of cloud that followed them wherever they went, served as a warning to other nations. Two temples of worship were erected by them in a formal structure of priestly observance to God's covenant with them. This covenant led the nation of Israel up to the culmination of it with the death of Christ, it was at the very moment of Christ death that God's covenant with Israel ended, when the light went out above the Ark Of The Covenant, and the curtain separating the Holy from the Most Holy was shredded by spirit, leaving the Most Holy section then naked and exposed to the world, a clear statement from God that his spirit no longer operated among them, then 70 years later the Temple was completely destroyed by Rome.
Child Sacrifice By God's Own People
If God's People Will Kill Their Own Children, Imagine What they Are Capable Of, Don't Get Too Comfortable

During the time of the twelve tribes of Israel, as a nation of people they drifted into the most severe form of apostasy, rejecting the very meaning of being human, let alone a nation of God's chosen people, by adopting the pagan and Canaanite form of Satanic rituals of child sacrifice, which is still in effect to this very day. Jeremiah 19:5 tells us this, " And they built the high places of the Baal in order to burn their sons in the fire as whole burnt offerings to the Baal, something that I had not commanded or spoken of, and that had not come up into my heart." America being the leader in child sacrifice, and a western national holiday to celebrate child sacrifice called Christmas, that name being adopted when Constantine brought all of the religions together in the second century by the Catholic Church, this Holiday was previously known as Saturnalia, the church just gave it a new name to be inclusive, and diverse if we would use modern day terms. The scriptures give us examples of people, as devoted to God as they might be, going directly against him, the Jews killing their own children, an inheritance and future generation of God's chosen people, and offering them up to Satan is as grave example as can be found. Had I been alive then, I would have spoken out about it, as I am doing now.
America Kills Children By The Tens Of Millions
The American Birth Control League was founded by Margaret Sanger in 1921, which would later become Planned Parenthood Federation of America in 1942.
By the 1930s, licensed physicians performed an estimated 800,000 abortions a year. to the year 2020 would be 90 years, times 800,000 a year would be 72,000,000, American children being torn asunder, on American soil, by America citizens, our mothers, our fathers, our brothers, our sisters, pulling the heads, arms, and legs, off of children while they are still alive. Americans, without question, are the most evil people earth has every seen. There is no other way to look at this other than child sacrifice in the most vile grotesque, hideous form, making the fires of Molech look humane.  
Obviously, that number would end up much larger, one, because the population has tripled, and two, because laws were passed making abortion legal, and facilities that performed them exploded in popularity. At any rate this is no less than one – forth the entire population of America.
Leading Man Back To God
It cannot be challenged, that no other religion on earth, from the days of Adam to this very day has been more actively engaged in preaching about the coming kingdom reign of Christ. No religion has equipped and trained it's members as effectively as Jehovah's Witnesses to be disciples and ministers of the good news Christ handed us. What ever it is that they now are, just like the Jews of old, it was obviously and unmistakably apparent to me, that this group of people above all others, demonstrated an inspiration from God, because it would have taken a God to give them the strength to endure what they went through for the first 100 years.
After much investigation however, the only conclusion I can draw, is that the entire focus of this organization somewhere along the line has shifted, from being the faith that brought mankind back into line with the teachings of the first century Christians, and firmly rooted in scripturally accurate bible based truths, took up the torch of preaching to much of the world the coming of Christ Kingdom, and paved the way for cleaning out false forms of worship and idolatry from christian practices. It taught people how to speak in public, and gave them tools to help others erase entrenched false beliefs, brought hope to millions, then forgot everything they ever learned about being Christian, love, and brotherhood. They have rejected the principles taught us by Christ, and they have replaced those principles with the dictates of 8 men in New York, teaching the commands of men as doctrines, rather than the laws of God, and adding more weight to the lightened load that Jesus promised us. A leaving off of their previously held religious beliefs, not as individuals, but as an entire organization, because the entire body of 8,000,000 members follow these 8 men rather than the laws of God, and the principles taught us all by Christ. Deeply engulfed in their blind cognitive dissonance they are incapacitated to comprehend any reality that can be seen with the naked eye, felt with the heart, heard with the ears, touched with the hands. They built this faith with their own money, their own hands, they printed literature and more bibles than the rest of the world combined, created schools to teach others, gave up their lives, homes, children, families, husbands, wives, careers, jobs, finance, personal interests, hobbies, health, education, to knock on doors with a message of hope and encouragement of a future world without war, poverty, sickness, crime or death.
Cognitive Dissonance
People experiencing cognitive dissonance may notice that they feel:
anxious
guilty
ashamed
As a result, they may:
try to hide their actions or beliefs from others
rationalize their actions or choices continuously
shy away from conversations or debates about specific topics
avoid learning new information that goes against their existing beliefs
ignore research, newspaper articles, or doctor's advice that causes dissonance
Avoiding factual information can allow people to continue maintaining behaviors with which they do not fully agree.
Then they threw all of those sacrifices in the trash, when they handed over their religion to a group of 7 men in New York who then sold the religion the publishers built to Wall Street Bankers. I wonder if their gambling on Wall Street has emptied the bank accounts, and is that perhaps the reason that they are now selling off the real estate portfolio. But actually it is impossible for them to run out of money because they receive at the very least, a hundred million dollars every single month whether they want it or not, it must be a very terrible life. It begs the question, who is getting the money, and why.
In the 70's, they began to change, and it is that change that this posting is about. As with the Jews, having once been embraced by God, then turning their backs on him in the most horrendous way imaginable, from all evidence from the United States Government, in particular, the IRS, Jehovah's Witnesses have followed suit, by taking the money that the members give to advance kingdom interest through contributions, and financing the global genocide of all living things on earth. Forgive me please, if this is God's way of ending this system, bringing in the destruction of ungodly men as he promised, I do not want to ever be found fighting against God, but if what Jehovah's Witnesses are financing is not stopped, it will eventually kill all life on earth, dwarfing the Child Sacrifice of ancient Israel to the Satanic god Molech.
2 Thessalonians 2: 1-12 tells us this,    "However, brothers, respecting the presence of our Lord Jesus Christ     and our being gathered together to him, ( this scripture does not apply to those outside of the congregation, it applies to those of us inside the christian congregation)we request of You not to be quickly shaken from your reason (we must use our own individual powers of reason that God gave us all ) nor to be excited either through an inspired expression or through a verbal message or through a letter as though from us, ( I read that as, books, pamphlets, magazines, letters to the Elders) to the effect that the day of Jehovah is here.  Let no one seduce You in any manner, because it will not come unless the APOSTASY comes first and the MAN OF LAWLESSNESS gets revealed, the SON OF DESTRUCTION. He is set in opposition and lifts himself up over everyone who is called "god" or an object of reverence, SO THAT HE SITS DOWN IN THE TEMPLE OF THE GOD, publicly showing himself to be a god. Do You not remember that, while I was yet with You, I used to tell You these things?  And so now You know the thing that acts as a restraint, with a view to his being revealed in his own due time. True, the mystery of this lawlessness is already at work; but only till he who is right now acting as a restraint gets to be out of the way. Then, indeed, the lawless one will be revealed, whom the Lord Jesus will do away with by the spirit of his mouth and bring to nothing by the manifestation of his presence. ButThe lawless one's presence is according to the operation of Satan with every powerful work and lying signs and portents and with every unrighteous deception for those who are perishing, as a retribution because they did not accept the love of the truth that they might be saved."So that is why God lets an operation of error go to them, that they may get to believing the lie, in order that they all may be judged because they did not believe the truth but took pleasure in unrighteousness."
"SO THAT HE SITS DOWN IN THE TEMPLE OF THE GOD"
THE GOVERNING BODY – THE FAITHFUL AND DISCREET SLAVE IS VENERATED AND DEIFIED IN JUST ABOUT EVERY SINGLE PRAYER AND IN SONG
Matthew 23:4-11 says this, "They bind up heavy loads and put them upon the shoulders of men,  but they themselves are not willing to budge them with their finger. All the works they do they do to be viewed by men; for they broaden the [scripture-containing] IE [GUARDIANS OF THE DOCTRINE] cases that they wear as safeguards, and enlarge the fringes [of their garments]. They like the most prominent place at evening meals and the front seats in the synagogues, and the greetings in the marketplaces and to be called Rabbi by men. But You, do not You be called Rabbi, for one is Your teacher, whereas all You are brothers. Moreover, do not call anyone Your father on earth, for one is Your Father, the heavenly One.  Neither be called 'leaders,' for Your Leader is one, the Christ. But the greatest one among You must be Your minister."
When I was a kid, and came into that organization, that is the way it was, we were all brothers, no one in that Kingdom Hall felt elevated over another, we were all, each and every one of us, equal. I remember being given a key to go into the Kingdom Hall to practice my talks from the platform all by myself. The Kingdom Hall belonged to all of us, no one felt that they owned it. Our Congregation Overseer, a wonderful man, never locked his home, and often he would come home from work, and find his living room with a bunch of us kids waiting for him. And we were welcomed, we all felt a sense of belonging, a family, indeed and practice, we were all brothers and sisters. The home of the Dunlap's was referred to as the second Kingdom Hall because everyone congregated there. There was never one single time that I went to that door that it was not opened to me. When Ivan gave a talk which was in those day one hour long, and his final comments at the Service Meeting, I never once saw him take notes to the podium. He never looked away from the audience, his speech was from the heart, it was compelling, commanding and convincing. No one got up for a drink of water or to go to the bathroom, you could hear a pin drop on our tiled floors, he held everyone's undivided attention when he was on the platform.
Romans 5:7 tells us this, "For hardly will anyone die for a righteous man; indeed, for the good man, perhaps, someone even dares to die." Ivan Zimmerman was such a man.
When Ivan left, everything changed, and it seemed like overnight.
Now a person is judged, not by recognizing our brotherhood, and who our teacher is, who our leader is, but we are judged once in the Star Chamber of the B Hall, by whether or not we recognize the faithful and discreet slave, the Governing Body, the Guardians Of The Doctrine as our leader, and firmly hold in strict compliance to their teachings, in their own words, " "no matter how irrational and unreasonable it might appear at the time" , " if we were to be accused of fraud or embezzlement or other criminal acts, would you still be loyal to us ??? " and we must agree that they are lead by the spirit. If we don't, if we question the judgement of those 7 men, the governing body, we are disfellowshiped, and the result of being disfellowshipped is that no one in that organization is allowed to talk or acknowledge you in any way, including family members, husbands and wives, parents and children, children and parents, people you have known your entire life, will shun you in every conceivable way. What on earth have you people, all 8 million of you, allowed to be done to our faith, to our religion, to our loyalty to Christ and Jehovah, how did you people allow this to happen. And why on earth are you allowing it to still go on ???
Jehovah promised to never again destroy the earth, but right now, Jehovah's Witnesses are financing the destruction of the earth and all life upon it. So how is it that they can call themselves a spirit directed organization. Is Jehovah directing Jehovah's Witnesses to destroy all life on earth ???
One Year Before Armageddon
During the 70's the Witnesses were expecting Armageddon by 1975, I know, I was there. Read the October 8 1968 Awake, I got a hundred copies to hand out. But during this time there was a push by the New York headquarters, through the district and circuit overseers to take out loans to remodel and upgrade Kingdom Halls. Somewhere around 1973, 74, we did ours, we bought the building next door and tore it down and that gave us 4 parking spaces, and this was desperately needed because we only had space for a thousand cars in our location. We put in new seats and carpet, and for that, the Society wanted our deed, which was paid for in full the day that hall was built. A brother foot the bill for our hall.
Some of the older brothers and sisters, who remember the days when they had to rent a building on Harrison street in Ford City began to question, if the conclusion of this system of things is going to end in one year like a governing body member Brother Franz in a public talk at an assembly told us all it was, why are we remodeling a hall that is paid for and beautiful already. Our hall was beautiful, with laminated architectural beams, a beautiful painting by sister Donley behind the platform and beautiful stone work for the platform. There was not one single thing that we needed. With only one year to go, why on earth are we creating debt and handing over the deed to New York.
I was only a kid at this time, I simply did not have the maturity or the background that the older members of the congregation did, I had no dog in that race, but I loved them all and they came to me to talk out their frustrations. Not one single person who talked to me, and questioned the wisdom of taking out a loan, to buy a building for the sole purpose of four parking places and advancing a real estate portfolio, new chairs and carpet over linoleum which was easier to keep clean than carpet, one year before Armageddon, ever said one word about any individual, not me, not anybody, no one was singled out. No word was ever spoken against an older man.
Those taking the lead at that time changed in the early 70's, we went from having a congregational presiding overseer to an elder arrangement. the elders would rotate positions in the congregation. In order for one particular elder to remain at the top of the heap, those under him would have to be disqualified continually. and there seemed to be no shortage of ways to assure that. When our congregation Overseer from the traditional organizational structure left, and the new Overseer, who would soon lead the transition to the new organizational structure which would include a rotating body of Elders took charge, from day one everything changed, nothing was the same any more. Under this persons authority, we took out the loan and handed over the deed to the Society, and entered into a debt that would never be repaid. The clamp down began. Just about every single day a committee meeting was being held with someone's head on the chopping block. Even if they were not disfellowshipped, just meeting with the body of elders meant automatically that what ever your position was within the congregation, you were sure to loose it. This would assure that the person on top would remain on top and this did not go un-recognized. It was obvious to those of mature years what was going on, but I was just too young to get the full measure of the meaning, it would take decades of blaming myself to figure it out. This was the beginning of the scattering of the flock.
In around 1973 I spent 10 hours in a judicial meeting with not 3, but 6 elders all over the use on one single word. This is the extreme they will go to. In the end nothing became of that meeting, because there was nothing there to begin with. But 6 grown men, claiming to represent God himself, grilling me endlessly over one single word. What they were so desperately trying to find was a way to dis-fellowship me. That is why it took 10 hours, because they left no stone unturned in an attempt to silence me, but there was nothing to silence, because in those days I was an innocent naive kid.
I reflect upon what my congregation overseer said to me once out in field service. This was in the 60's before the elder arrangement. I was new, and he was a pioneer and I worked with him allot. He said this, " Not everyone sitting in the Kingdom Hall, baptized, answering, giving talks, going out in the ministry, are Jehovah's Witnesses, they are not "Witnesses of Jehovah" "You must be so secure in your faith, that even if you were the only person on earth, like Adam was, you would serve Jehovah faithfully, like Job, Noah, Moses, Abraham etc, because you might just find yourself alone in this world, with only your faith to comfort and reassure yourself" !!!
It was prophetic, and I found myself there, I am completely alone in my faith, and I have not one single person in this entire world that I can relate too in matters of faith, not one. In a world of 8 Billion people, I stand alone in my faith. But I have never once felt the need to abandoned all of those things that I proved to myself that were true, I never felt the urge to take up false belief systems that I knew to be lies. The person who began to study with me in 1966 said to me from the very first study, "Your part in this study, is to independently verify that everything that you are learning is true." I did that, and it was then and it is now, good advice.
Disfellowshipping
In this organization, disfellowshipping a person means that no one in that organization is allowed to fellowship with you, or even say hello, and this included family members, parents are not allowed to talk with their children, children are not allowed to talk with their parents, this is an organization that does not allow it's members to talk with each other outside of supervision and strict guidelines and restricted topics. In general, topics not found in current literature are off topic, and considered unauthorized conversation. Just try to talk to a witness about a subject that is not in print by the organization and see how that goes for you. Controlling the thoughts and speech of the members to this extreme is critical to the success of the corporation. Corporations have one goal in mind, and one goal only, em-massing as much wealth as is possible, every last penny, including the ice cream money of children. The hammers of hell come down with brutal force upon anything that threatens the collection box. It's all about the money.
Disfellowshipping has nothing to do with spiritual restoration, it is all about protecting the money. In judicial committee meetings, nothing is ever offered to help a person overcome and heal from a mistake they made, never. It is all about how faithful the person is to the organization, the governing body, the faithful and discreet slave. It is about protecting the corporation and the interest of the corporate leaders. And the elders are all too eager to find any way possible, not to help a person, to restore them, but to crush them and rip their family from their arms, and every friend they have ever known, the only life they have ever known, in essence, killing that person. Driving some to actually kill themselves. This puts the fear of God into the minds and hearts of the rest of the congregation, to tow the line or you are next. So, they cower, hide from each other, restrict their speech to each other to hello, good buy, nice weather, how about those Dodgers, nice lawn, pretty tie, cute shoes, how many hours did you put into service this month. This prevents the brothers and sisters from forming "independent thoughts" outside of current literature, and sets an example before them of what happens to you when you say the wrong word, or say hello to a person they told you not to. It is an organization that does not allow it's members to get to know each other, in order to protect the corporation and it's money. Once I said hello to my cousin and gave her a hug, and immediately an Elder rushed over to give her a you can't do that.
The scriptures remind us of how to handle a situation when a brother commits a serious grievance. At Matthew 18:15-17 it tells us this,  "Moreover, if your brother commits a sin, go lay bare his fault between you and him alone. If he listens to you, you have gained your brother. But if he does not listen, take along with you one or two more, in order that at the mouth of two or three witnesses every matter may be established.  If he does not listen to them, speak to the congregation. If he does not listen even to the congregation, let him be to you just as a man of the nations and as a tax collector. " Taking a matter before the congregation is not something that this organization does, in direct defiance of scriptural council, it rather takes the matter behind closed doors in secret. The only thing that is done before the congregation is the punishment dealt out in secret, in this way unjust punishment is never exposed, you have to live it to get the full measure of this corruption of scripture.
Christ Would Be Disfellowshipped
If Christ were alive today, and attempted to be one of Jehovah's Witnesses, he would be disfellowshipped for conduct unbecoming a Christian , and every single one of Jehovah's Witnesses would shun him.

Waiting On Jehovah
We are obligated to do our part in not letting our brothers corrupt our faith or Bible principles. No where in this scripture does it say, or imply, that we must wait on Jehovah to correct matters, no, it was up to the individual and then two individuals, then the afflicted congregation to handle the problem, not Jehovah. The scripture does not say, "Wait on Jehovah " It says, YOU take care of the problem.
If You Allow The Crime, You Are Guilty Of The Crime
If you are a dedicated baptized witness, making you one of Jehovah's Witnesses, if you are sitting in the Kingdom Hall, got your Watchtower underlined in multiple colors, give talks, answer when called upon, conduct bible studies, go out into the field ministry, stand by the cart, hold the tablet up for the householder to listen to a message from the JW Broadcasting pod cast, then you are making a public statement that you are in agreement with the leaders of that organization, you are participating in their programming, you accept their views and you are being obedient to them as leaders, or in their words, "Guardians of The Doctrines" . How could you then make the claim, that you do not agree with their conduct, as representatives of the very organization you claim to be a member of. If you are an SS Officer, you are going to have a very hard time exempting yourself from the actions and beliefs of Hitler. What the governing body of Jehovah's Witnesses are currently involved with should shock, appall and enrage Jehovah's Witnesses, but if they rather support and defend the Governing Body, well then, they are just as guilty of those very same actions. It is one thing to cover over a brothers sin when he has confessed it to you, it is an entirely different subject when you enable, finance, aid and assist, and hide that sin, when you do this, you are complicit in that evil dead. If you are one of Jehovah's Witnesses, and you are accepting and defending what the Governing Body is currently involved with, then you are every bit as guilty of it as they are.
It is similar to voting. When you vote in a political system, you are putting down in writing your participation in the actions and activity and beliefs of that party, and the person you are voting for. In the case of the voting system in America, if you vote, you are casting your lot in with the most evil nation and government earth has ever seen. As I have written before, you cannot buy the tickets, travel to the stadium, buy the cap, the jersey, the hot dog, the beer, sit in the stadium, and then make the claim that you are not at the game.
It seems to me very clear from scripture, that each and every person is individually responsible for their own actions or inaction's in upholding the righteous laws and principles of God. God never once said that mankind can do anything that they want with their free will, no, he said that each and every one of us would be held responsible for our free will, including the inaction of our free will. Christ made it clear, that it was a requirement to DO the will of God in order to gain salvation, not just believe that you SHOULD DO the will of God, it required doing something . This idea, this concept, that sin is permissible unless God himself stops it is egregious at the least, and a form of serious violation and condemnation of all scriptural council, and a form of vile apostasy
At Matthew 18: 15-17 we learn this "Moreover, if your brother commits a sin, go lay bare his fault between you and him alone. If he listens to you, you have gained your brother. But if he does not listen, take along with you one or two more, in order that at the mouth of two or three witnesses every matter may be established. If he does not listen to them, speak to the congregation. If he does not listen even to the congregation, let him be to you just as a man of the nations and as a tax collector."
What I have learned since I began holding up a mirror to the "TRUTH" is that there are people who to this very day claim to be witnesses, but never actually were, they never really learned the truth. There is a couple well known among the EX-JW community, with a well known very active YouTube channel who I used to listen to sometimes, I recently learned, have adopted the Trinity. I used to listen to another well known person who sounded extremely intelligent, having spent time at Bethel, only to learn that he became agnostic and adopted evolution as the vehicle for life on earth. They never were Witnesses of Jehovah they simply were a tag along of the flock, but never really knew the voice of their Shepard. As with Trinitarians and Evolutionist, there is nothing that you can say to them to snatch them out of the cults they are in. When a conversation between me and another individual develops to the point that I discover they are members of the cult of Evolution and the Trinity, I rapidly excuse myself, and never again engage them in spiritual conversations, in 50 years, I have never been able to convince a Trinitarian that Jesus was who he said he was, and there is not one single evolutionist on planet earth that can explain how one single human cell, came into existence, beyond intelligent design. There is no way a human cell designed itself, and then brought itself into existence, that belief is the epitome of blind ignorance and stupidity, and I hold no apology for stating so.
You cannot wait on Jehovah to stop any of the evil workings of man, in the United States alone, more than 72,000,000 million children have been slaughtered, and he did not step in to stop any of them from having their heads pulled off while they were still alive. He doesn't stop child abuse, accidents, car wrecks, soldiers dying in battle cancer patients, airplane crashes, bank robberies, wives being beat. So don't think for one second that he is going to stop anyone in the congregation from abusing anyone else in the congregation. Jehovah does NOT stop the evil workings of man, NOT YET. He did not stop Cain from killing righteous Abel, He didn't stop the Jews from throwing their innocent children into the fires of Molech, he didn't stop any of the Apostles from violent deaths, nor did He protect the first century Christians from the Roman Soldiers and the Colosseum filled with wild beast that shredded the first century Christians for the entertainment of the Roman citizenry, He did not step in and stop the corruption of the first century congregation when it drifted into apostasy under Constantine and the Catholic Church, and the torture chambers of the inquisitions, He did not interfere in the Crusades, nor in World War I or World War II, and how many Jehovah's Witnesses were vaporized in Nagasaki and Hiroshima, and what about the camps and ovens of Germany, John the Baptist lost his head, he did not stop the wars of the first 4 millennial 's, nor the husband of King Davids lover. Yes His hand was seen with Noah, and Lot, and Abraham's knife, and Shadrach, Meshach and Abednego, and Pharaoh and his armies at the bottom of the Red Sea. I still believe that the most efficient way to stop oppression is to stop the oppressor, not slaughter the innocent. Take out the head of the snake, and the tail will lay still.
But with the death of his Son and the last Apostle, for the next 2,000 years his hand was not witnessed upon civilizations, countries or nations, nor religious belief systems. The belief that the truth in scripture can be extracted by studying the dimensions of the pyramids, or that during Christ 1000 year reign black people will become white, is preposterous to believe that this came from the inspiration of God. The patriotic belief that God blesses the United States of America is blasphemy, there has never existed a more evil nation. The fervor that God is using America, backing America, protecting the President, put the President into office, protects American soldiers in war is ludicrous on it's face. Lets take a long hard look at the Presidential shenanigans and see if we can blame this on God. Bush 1, global enslavement at the United Nations, REALLY. Clinton, importing heroin into America on military airplanes, REALLY. Bush 2, blame Saudi, invade Iraq, NDAA, Patriot Act, Homeland Security, NSA, TSA, REALLY. Wilson, handing over the currency to private banks, REALLY, need I go on. Ok, if you insist, lets put a nail in this coffin of American exceptionalism, and blessing from God with this one single truth, all of the Presidents, all of the Senators, all of the Congressman and most all of Americans up hold the Supreme Court decision of Roe verses Wade, and if you do not know what that is, it is the pulling the heads arms and legs off of children while they are still alive, and so far America has killed 72,000,000 of it's own children in this fashion, making it the greatest terrorist organization earth has ever seen, let that sink in, do you seriously believe that God backs up America, or blesses it in any way.
How do you deal with people who have sunk so low in intellectual ability and abdicated personal responsibility to 7 men in New York who have obviously lost all moral compass, only cult like mind control could be the explanation. Do I believe that men can be inspired by God, Absolutely I do, 2 Peter 1:21 tells us, "For prophecy was at no time brought by man's will, but men spoke from God as they were borne along by holy spirit." 2 Timothy 3:16-17  "All Scripture is inspired of God and beneficial for teaching, for reproving, for setting things straight, for disciplining in righteousness, that the man of God may be fully competent, completely equipped for every good work. " The scriptures are littered with the stories of men who subjected themselves to the leading's of God's spirit prodding, and we are all the richer for them. This gift of spirit was a promise from Christ to righteous men who dedicated themselves to the doing the will of God at great personal sacrifice, up to and in some cases including, death. At John 14 :15-21 we have insight into who receives this spirit from God, " "If you love me, you will observe my commandments;  and I will request the Father and he will give you another helper to be with you forever,  the spirit of the truth, which the world cannot receive, because it neither beholds it nor knows it. you know it, because it remains with you and is in you. I shall not leave you bereaved. I am coming to you.  A little longer and the world will behold me no more, but you will behold me, because I live and you will live. In that day you will know that I am in union with my Father and you are in union with me and I am in union with you. He that has my commandments and observes them, that one is he who loves me. In turn he that loves me will be loved by my Father, and I will love him and will plainly show myself to him."
Was Christ Obedient To Man Or To God
A few side notes to think about here off topic but important to think about, observing commandments was important, faith alone is not enough, Christ had faith in his Father, but he still had to be obedient to him, Christ would make a request to his Father for the spirit from God to help them, it wasn't his to give, the world cannot receive the truth, it remains and is in those who love God. Hebrews 5: 7-10 tells us, " In the days of his flesh [Christ] offered up supplications and also petitions to the One who was able to save him out of death, with strong outcries and tears, and he was favorably heard for his godly fear. Although he was a Son, he learned obedience from the things he suffered; and after he had been made perfect he became responsible for everlasting salvation to all those obeying him,  because he has been specifically called by God a high priest according to the manner of Melchizedek. " I find it impossible to believe that a man of spirit, would take what his brother entrusted in him to advance into the world the commandments of Christ, but instead, handed over that instrument to those who make the genocide of man their business. Instead of using the contributions of brothers to preach the good news, they rather use that money to slaughter mankind.
The Contribution Box And The Push To Fill It
Charles Taze Russel once said that we will never ask for contributions. If the day comes when funds dry up, we will assume that the preaching work is finished. Well what are we to believe now that contributions are being regularly asked for, but beyond that, it is being asked to put down in writing how much we can contribute each month. Since all expenses are being paid for by the 8,000,000 members of the WTBTS, (Watchtower Bible and Tract Society) and all of the property is already paid for, and the printing has stopped for all intent, being done by slave labor in China, and all of the property in New York, including the new construction in Warwick, which is also completely paid for through contributions, and built by labor which was more than just slave labor, the people who built Warwick actually had to pay to do the work. If 8,000,000 people contributed just one dollar per meeting per month, that is 20 meetings per month, that is 160 million dollars per month tax free, and since all of the property in New York, except the new construction of Warwick, has been sold for great profit into the billions, and the only expense is water, gas, and electricity in Warwick, where is the rest of the 160,000,000 per month going. No question mark because it is rhetorical.
I was sitting in the Kingdom Hall when the slips of paper were being passed around, asking us to write down the amount we could contribute each month. I immediately reflected upon the words of Pastor Russell, and my own personal experience for fifty years, having never heard of a request for funds before. Expense reports were read, and that was the end of it, people chipped in on their own without having to be asked to meet the responsibilities. I said to myself, what the hell is going on. Warwick is paid for in cash, they get  some $ 160,000,000 million dollars each and every month, tax free at the very minimum if people only contribute one dollar per meeting, and the have sold the property in Brooklyn for billions in cash, and yet they are desperate for more. The WTBTS does not provide financial records to it's members, and in light of what I have just revealed, it is clear just why that is. So I went to the IRS, and although the IRS cannot provide financial details of every transaction, it does provide an overview to the public, available to anyone. It is with this IRS report, which I recommend everyone get, that I discovered the most shocking revelation of betrayal and deception, outright theft, misappropriation of funds. There is not one single Jehovah's Witness on planet earth that would approve of their money being spent on financing the list of corporations I will include at the bottom of this posting.
Jehovah's Witnesses number around 8 million people that are baptized members. This of course does not include those who are not baptized, but attend the meetings just the same.They have 5 meetings per week, and they also meet at the Kingdom Halls everyday for those who wish to participate in the field ministry.  Tax free because they are a 501c corporation. Section 501(c)(3) is the portion of the US Internal Revenue Code that allows for federal tax exemption of nonprofit organizations, specifically those that are considered public charities, private foundations or private operating foundations. in one year 160 million dollars times 12 months equals almost 2 billion dollars tax free. All of the labor cost to run that corporation is from volunteers, unpaid volunteers, no one gets a check in that corporation, that we know the names of. All building maintenance cost, construction, building materials, land development comes from volunteers donations into a separate building fund apart from other donations. All cost to obtain land and build buildings are born by volunteers but the deeds to all of the buildings and properties are handed over to the corporation. A very sweet deal for someone. You get your buildings built for free, maintained for free, you get the deeds for free, the land for free, and people pay you billions of dollars in tax free revenue every year for the privilege of visiting them a few hours a week. As in any other mafia, this source of revenue would be protected at just about any cost. You better watch what you say in a mafia, or you sleep with the fishes. This corporation functions in a similar way, they do not actually kill people physically, although they have printed in their literature that the only thing that keeps them from killing those who have an apposing thought from the corporate view is the laws against it. You see, the corporate leaders can change their minds and thoughts on matters and issues at any time, and they can oscillate back and forth on issues at any time, and if you want to stay alive under that umbrella, you better keep your thoughts and your mouth in check, and follow to the letter, to the word, their views, their thoughts, in their own words, "no matter how irrational and unreasonable it might appear at the time" , " if we were to be accused of fraud or embezzlement or other criminal acts, would you still be loyal to us ? " . The corporate heads can, do, believe, say, act, lie, cheat, steal with impunity, but the parishioners better tow the line to the letter.
This is a religious organization that takes money from the contribution box, and hands it over to the most evil corporations earth has ever seen as investments, I wonder what God thinks of that. But their rational is, that if God didn't want them to invest in companies that kill mankind wholesale, he would stop them himself, because when they are confronted with this they say, "Wait on Jehovah to stop this" kind of like they come across a man raping a woman and just look at the situation and say, " In his own due time, God will stop that rapist" as if mankind is allowed by God to commit gross crimes up to and including murder, until which time God steps in and stops him personally. I am thoroughly sick and disgusted with these people when I hear them parrot this absolute lie.
Some might make the claim that it is none of our business what happens with the money, well I have a completely different view, what happens to my money is absolutely my business, especially when what that money is used for is a direct reflection on me personally. It's my faith, and what happens in the name of my faith is a direct reflection on me personally, IT IS MY BUSINESS. You mess with my faith, and you are messing with me. And I am going to hold you accountable for it, one way or another.
If you are a member of an organization that tolerates such hypocrisy then you are just as guilty of the sin as those committing it. Recall if you will, that entire congregations and nations were held responsible for allowing sin. God is not responsible for the sins of man and holding him responsible or complicit, because he does not stop man from sinning is ludicrous.
In my wildest imaginations I cannot believe that God will not punish with great earnest, those who deceive a worldwide brotherhood, who think they are doing the right thing by handing over their money to advance kingdom interest, but instead for profit and gain, hand that money over to the United States of America Industrial Military Complex, and then profit from the slaughtering of mankind by that complex. But then again this very same organization invested in Hitler, why am I surprised.
While claiming conscience objection, this organization, takes money from it's members, publishers, and gives that money to Lockheed Martin, General Dynamics, the Carlisle Group, Boeing, Raytheon, companies who make weapons of war, and also are the main players in Geo Engineering, that if not stopped, will kill all life on earth. It is well known that drones kill innocent people. The Society owns 50% of Rand the company who makes engines for drones.
While preaching everlasting life at the doors, they give their contributions to the very men who are in the business of killing all life on earth. The principles of which are Lockheed Martin and Boeing. The main culprits in Geo Engineering, IE Chemtrails, which fill the air we breath with nano particles of aluminum, barium, strontium, coal ash, manganese, bacteria , viruses, plastics, and nano bots that assemble inside our bodies. These nano particles are so small that they go right through cell walls, traverse the blood brain barrier and placenta, and there is no reason to believe that aluminum in the brain and blood of a fetus is not responsible for the astronomical increase of autism. Mercury is contained in Vaccines, and aluminum is breathed in, investigate if you will what happens inside the human body when mercury and aluminum meet up. Then once you do that, I invite you to investigate the publicly available records from the IRS of investments by the WTBTS in the corporation of Johnson & Johnson. Taking money out of the contribution box and paying to put mercury and aluminum in the bodies of children being vaccinated.

While condemning gossip, they help finance the largest gossip publication earth has ever seen, Facebook.
While disfellowshipping people for smoking, the WTBTS takes money from the contribution box, and hands it over to Phillip Morris, the largest tobacco processor earth has ever seen.
While disfellowshipping people for viewing pornography, the WTBTS takes money out of the contribution box and hands it over to the largest distributors of the most vile forms of pornography, including child pornography and beastiality that earth has ever seen, giving the contributions of publishers money to Google and Microsoft. Almost all pornography in today's time is served up through the internet by these two giants.  The WTBTS takes money from publishers and finances the filming, production and distribution of pornographic films by owning a portion of a company called PORNHUB.
It is no secret that the banking industry is corrupt to the core. All wars are bankers wars, they make money from war. In 2008 the largest theft of wealth was perpetrated by the banking industry upon the entire world. Starting in America, the banks began selling real estate to people who they knew could not afford the payments, had no hope of making the payments, had no means of making the payments and those that could, the banking industry knew that soon they would not be able to because the economy was going to shrink and their jobs were going to disappear.
If a banker knows a person is going to loose his job, because the bank finances his employment, and the bank issues the loan in spite of that insider knowledge, that can only be interpreted as fraud, which was committed by the banks on a global scale. Poor people were deliberately targeted.  When the people could not make their mortgage payments, did the banks step in to help ? No, in fact the banks raised the interest rates, some mortgage payments doubled. The families of the loan holders chipped in to help make the payments so that their family member could remain in the home. This not only depleted all revenues from the home owner, it also depleted all of the savings of the families that were trying to help their family members stay in the home. And don't think for one second that the banks did not know how much money was in everyone's account, both the original loan applicant and every last relative he had, and the banks worked with the homeowner until every last penny from everyone's account was drained.  Then the bank stepped in and took the home back. They got the down payment, every payment the homeowner made, all of the money his relatives and friends kicked in to help and the house back to sell again or rent out.In war it is a common tactic to only shoot a person not kill him. If you kill the person it ends and the others fight on, but if you just injure a person you also take out of the fight all of those who try to help him. Likewise in health, give a child autism deliberately, and you in effect take out his entire family. You want people sick, that way it takes out twice as many people.

We allowed the banking industry to go in to the property management business, rental property, and we are seeing the results of that greed, the rents are so high that people can no longer afford to rent an apartment and our homeless population is staggering.
These toxic loans were bundled up into packages and sold to entire nations, who took money out of utilities and pension plans to buy them, and when they went belly up, it bankrupted entire nations. This was also planned by Wall Street Banking, selling these bundles, knowing that every last one of them was going to fail, stealing billions from entire nations. Claiming a devastating catastrophic loss, the banks then demanded almost a trillion dollars from the Federal Reserve, or else it would collapse the entire economy of America, which would have catapulted this entire world into chaos, all global economies are tied to the petrol dollar, and our government capitulated and gave the banks almost a trillion dollars, even though they stole billions of dollars from the Americans, and countries around the world who invested in the housing industry in America.
The Bankers got all of the money from the people, then they sold those loans once again to countries, then they got the houses back to sell again, and is if that was not enough fraud, the government then engaged in that fraud with the bankers by giving them almost a trillion dollars in cold hard cash on top of all of that, and no one said a word about it, to this very day, not one single banker went to jail. During this time, the WTBTS took money out of the collection boxes across the world, and gave it to Bank Of America, Washington Mutual, American Express, Wells Fargo, in essence helping finance this fraud and the theft of money from the poorest among us. They all but put a gun to the heads of people and stole their wallets and made them give up the pin numbers to their ATM machines, and as if that were not enough, held their families at gun point as well. That is not an exaggeration, it was much worse than that, people actually took their own lives over this fraud, and it destroyed entire families, broken homes, divorces, children separated from parents, taken by CPS because the parents had no housing, this fraud killed people, and about the children that ended up in foster care, well, we all have heard the horror stories of what happens to children in foster care, and this too, was deliberate, CPS loves children, they make their entire living off of children, and are probably the biggest dealers in child trafficking. 
It is admitted in literature that the WTBTS contributed to World War by helping to finance world leaders, and Germany in particular. Imagine if you will, a religious organization, handing over donations from the contribution box to finance world war, while it's members claim conscientious objection. Yes they should claim conscientious objection, absolutely, but they also should not use the money that the members thought was going to advance the preaching work, to finance the murder of innocent people. When it became public knowledge that this was going on, not one single person involved in this theft of contributions was called on the carpet.
At Matthew 21: 12-13 it tells us what Jesus did when priest at the temple became involved with trading finances for personal gain within the temple, "And Jesus entered into the temple and threw out all those selling and buying in the temple, and overturned the tables of the money changers and the benches of those selling doves. And he said to them: "It is written, 'My house will be called a house of prayer,' but YOU are making it a cave of robbers."
These members of the GUARDIANS OF DOCTRINE who claim to be a BODY of their GOVERNORS, these 8 men in New York, who take the donations and use it for personal gain are nothing more than thieves, and this is documented by the public records of the IRS. If any of us were to walk up to the contribution box, reach into it, and pocket the cash, every single month, for decades, we would be brought up on charges and disfellowshipped. But the systemic institutional criminals who have infiltrated this religious organization and taken it over at the highest levels are not mere criminals, but more resembling racketeers, organized crime, mafia.
All of the property that is owned by the WTBTS has been donated. The buildings are built by all volunteer labor, including all legal and engineering and architecture and any job that has to be done by a licensed contractor, are all done by professionals who are witnesses as well.  All expenses are passed on to the publishers, including the visits by special ministers called circuit overseers. All printing presses are paid for by the publishers and all of the labor to run the presses are paid labor, $15.00 per month, which doesn't even buy razor blades, and showing up for work with a beard will get you serious discipline if not expulsion. Neither Christ himself nor any of the Apostles would be allowed to work at Bethel, or give a talk at any Kingdom Hall. Christ would not be allowed to preach about the kingdom in the house to house ministry along side other Jehovah's Witnesses. I mentioned this to a brother once when he said that he could not assign territory to me because of my mustache, and his reply was, if Christ were here he would be obedient to the Societies recommendations. My point exactly, obedient to man.
The Halls are all built with donated labor, donated building materials, and in most cases, donated land, most halls were completely paid for by the congregation members who actually attended those same halls. There is a lending program from New York, and interest is charged on those loans which must be paid back. I cannot imagine that even one single Witness would even think of charging their fellow brothers interest on a loan to further the preaching activity, a place to congregate. Only a corporation and banking system would insist on that. The corporation received the donations for free, but when asked to lend a drop in the bucket back, they charge money to lend. Money changers. Christ said at Matthew 10:8-9 this," you received free, give free. Do not procure gold or silver or copper for your girdle purses." When preaching the good news, and Kingdom Halls have as much to do with the preaching work as does knocking on doors. What a normal person would do, if they got $160,000,000 dollars a month tax free, every single month for the last 100 years, is give what ever money it took, for free, to build a place for the people that give that money, to assemble, and collect more money to give to the corporation. And I would not expect one single cent back in return, wasn't it said, if your left hand is making donations, don't even let your right hand know about it.

I think that it has been proven by the IRS alone, that the backing of this organization comes from Wall Street, and no where else. It's all about the money, it is all about protecting the contribution box, it has nothing what so ever to do with a brotherhood of those emulating Christ, but rather emulating the will of raw Capitalism. Some have claimed that it is nothing more than a publishing company. But the Society no longer even request contributions for literature, it gives the literature away for free to everyone, and that could not qualify it as a for profit company, not even a non profit, because to be a non profit you would at least have to get the cost of printing. In recent days, the printing presses have been removed from the buildings, disassembled, and the buildings have all been sold, all printing is now done out of America. But the printing has been reduced to a fraction of what it once was, what used to be printed 4 times a month is now printed 4 times a year, and half it's pages on top of that.
Some claim that is is just a Real Estate company. There is allot that can be said about that. So Lets get started shall we. Again let's just state that all of the property originates through donations, from one source or another. But one thing is for certain, not one single piece of property has ever purchased through the sell of literature. The literature was always placed with the householder for cost, there never was profit in it, not from day one. Even in 1968, when I placed more than a hundred "TRUTH" books along with that 1968 AWAKE, getting a book from paper roll to a persons door for 25 cents can in no way be interpreted as profitable. That would not even pay postage, even in those days.
So if we are to assume that it cannot be profitable as a printing company, lets examine for a moment that they make money from real estate. It is without question a major real estate holder. The WTBTS has no outstanding loans of any kind, especially no mortgages, it has never in the history of the religion held a mortgage, it has paid cash for every single bill it has ever had. All real estate is owned outright. Another point to keep in mind is, all of the real estate is purchased through donations, so the WTBTS Corporation does not spend one cent to acquire property, it is handed to them on a silver platter, it is all paid for by the congregation members. When a Kingdom Hall is built it is built within days by all unpaid volunteers, every single thing that is needed to build a Kingdom Hall is paid for by voluntary donations. When ever a loan is taken out, even when the amount is paid back, the loan never ends, what ever payments were being made to pay back the loan, are expected to be continued infinitely, and if that check is not in the mail, you can rest assured that the Society will sent someone to collect or replace those responsible, if you are an Elder responsible to make sure the check gets mailed and you don't, you will not be an Elder. I remember once we were 300 dollars short and they were all in a panic. Imagine if you will that you pay back the mortgage for your home to the bank in 10 years, but the bank demands that you keep paying back your loan forever, and you never get the deed, never. This is how it works at the congregations of Jehovah's Witnesses. In fact a donation slip is sent around to the members asking them to write down how much they will be contributing each month, no other religion on earth that I know of does that, even those who expect tithes, don't ask a commitment for a specific amount each month.  The deed belongs to the WTBTS Corporation, the local congregations no longer own any piece of property, no matter if it has been paid for for a hundred years, they all had to sign over their deeds to the Society. Imagine if you will, if you were a brother, and you donated the land, and paid for all of the materials to build a kingdom hall, cash, outright, no loan, but then the Society determined that the property was worth a certain amount, and IF a mortgage were to be taken out, it would cost this amount each month, and then the circuit overseer comes around and makes the firm unmistakable suggestion that this amount is the expected donations to be turned in each month, forever. And by the way, they keep the deed, forever. A year later they decide to sell that Kingdom hall that that brother paid for, and they pocketed the cash, since they held the deed, how would you feel about that. Without question the most brilliant real estate developers earth has ever seen. They convince people to buy the land, build the buildings, maintain the buildings, pay the mortgage payments forever, even when there are no mortgage payments, and then sell the property and kick everyone out of it. And it is all tax free.
The headquarters for the WTBTS were in New York, and they owned several properties, along with several in Pennsylvania as well. Almost all of the printing was being done in New York. All of the printing being done in the United States is over now. All of the buildings have been sold, buildings that the publishers, the members, rank and file Jehovah's Witness scrimped and saved for, sacrificed for, paid for, spent their lives working at those buildings. When those printing presses were closed down and the buildings were sold, the brothers and the sisters that worked and lived in those buildings were kicked out into the streets without a dime in their pockets and no where to go. Brothers and sisters up in years of retirement age without a dime to their name, out into the streets of New York, take a month or two of pondering upon that and let it sink in. The headquarters were their parents, now they are widows and orphans, how were we instructed to treat widows and orphans, especially if we are bringing in $160,000,000 dollars every single month tax free.
The claim is being made that Kingdom Halls are needed to be built by the hundreds each year, but the truth of the matter is, that the Kingdom Halls are being sold, right out from underneath the brothers and sisters, Kingdom Halls that they built and paid for themselves. And when they are sold, does that money go back to the people who foot the bill for them ??? NO IT DOES NOT !!! It goes right into the hands of the WTBTS Corporation. Since the Kingdom Halls are financed by the members, no banks are ever involved, and they are built by the congregation that is going to use them, by all volunteer labor, the buildings are maintained by the local congregation, and the only expenses they have is the water for the toilets and the electricity for the lights and HVAC 20 hours a month, and once again, paid in full by those attending the meetings there. So it begs the question, why would the society want to close down that Kingdom Hall and sell the property, considering that all of the money collected at those meetings is sent directly to New York. And, selling those Halls scatters those who would normally be contributing.
The Society built new headquarters in Warwick New York, but no printing is done there, it has some living quarters for a fraction of what was in Brooklyn. It has facilities for making cartoons, to play instead of the Theocratic Ministry school in which we taught people how to preach the good news and become effective public speakers. But we can see now that there is no need of being able to speak in public or preach the good news using the Bible as the only authority. How things are done now is a tablet is held up to the homeowner for them to view a programed video from the Societies studios in Warwick and a cart containing literature from passerby's to choose from is stationed on streets and other places with foot traffic. This sort of preaching format was used in the early days of this organization, we used cars with roof top mounted PA systems and we would drive through towns, and we would carry phonographs and play records at the doors, and we had radio stations, and we also used bill boards worn on our shoulders with a message. And to we used to have a meeting called the Theocratic Ministry School and the Service Meeting, that taught us how to use those tools to the best advantage, but now those have been discontinued. They served us well for 100 years, and now they have been dropped in favor of cartoons by Sophia and Caleb, where they teach us all to give up our ice cream money because Lockheed Martin , Google and Facebook need a little bit more money from us.
Another major change that has occurred within the doors of the Kingdom Halls is the adoption of the very same format used by the Pentecostal faiths. I suspect that soon we will bring in the snake handlers. We now have line dancing on stage, and dancing in the isles. to music made by the world, inside the Kingdom Halls. We also have brothers and sisters who have formed bands and bring their equipment into the Kingdom Halls and play their music for us. We are becoming a night club, instead of a group of people dedicated to the preaching of the good news. Look, I spent most of my career in the music business, there is nothing wrong with good music and good times, surrounded and shared with people you love, but there is a time and place for everything. The Kingdom Hall is reserved for matters of serious concern, life and death issues, it is not the place for parties. I am shocked that we have substituted our Theocratic Ministry School and Service Meeting, for line dancing and rockabilly, and childish cartoons.
Charity & The 501C3 Tax Free Status
In an overview lets take a summary from where we were, where we are and why.
We have all but stopped the printing, we packed up all of the printing presses and shipped them out of America, and into the hands of the most totalitarian, communist, tyrannical government of our modern times. The citizens of China are imprisoned for belief alone, not committing a crime, just what they believe. Shopping even for food or a place to live or a job is restricted by thoughts alone, and don't think for one second that the thought police are not coming to America, it is American technology from Google and  Microsoft, American companies, that have built this control grid for China. Already in America, to get a job, your financial credit and your social credit are being used to qualify you for a position, beyond and above your academic abilities. Men are fired from jobs just because they owe child support, no other reason. Facebook postings are monitored, and political views are determination qualifiers, as are a persons stance on abortion. This control grid that will lock down the entire human family in every nation, installing invisible prison bars around every man woman and child, including inanimate objects, the Internet Of Things, will be done by 5G which the WTBTS has taken money out of the collection box to help finance. One of the most important things Jehovah's Witnesses ever did, was build those printing presses and disseminate, spread, the good news to the larger world through the printed page. From Pastor Russell's modest press, to million dollar Gutenberg presses,  printing literature to educate the public was a foundational tool for the preaching work, it is difficult to image a more effective means, and then we took it all down.
So, we handed over our printing to a communist country that absolutely hates us, I fail to see the wisdom in that, indeed, what is apparent to me is, one, the reduction in printing cost puts more revenue into the coffers of the corporation, and two, by emptying out the buildings that used to house the printing presses, those properties were sold, and three, the small amount of money that was spent to house and feed the people who ran those presses, and distributed that literature to distribution centers would end. I know that there are some out there who believe that the WTBTS was just a front for a publishing company, but printing that literature and getting it into the hands of the populations of the world, was always a loosing proposition, it was never profitable. Getting a bible from New York, into the hands of someone in Africa for free, it is hard to imagine the intellectual ability of anyone who views that as profitable, I sure wouldn't want anyone who thought that was a money maker running my business.
Meetings
With the reduction of printing, the emphasis has shifted to digital information transfer mechanisms. The public is encouraged to go to the internet for information. It is encouraged for publishers to print out their own literature. Instead of scriptures being read from the Bible at doors, tablets are held up for the householder to view.  Public talks are now delivered  by large screen televisions from a studio in New York sometimes, and all public talks are now 30 minutes instead of one hour. The Watchtower study is conducted now with someone reading the paragraph, and then a person from the audience then reads the paragraph again. The Theocratic Ministry School and Service Meeting have been canceled in favor of cartoons directed at children, line dancing and musical bands are taking stage instead, and the singing of songs not familiar to christian content. Contributions were once voluntary, now they are requested in writing. Kingdom Hall deeds were once held by the congregations who built their own Halls with there own hands using their own money, now all deeds are submitted to the WTBTS, then the WTBTS is selling Kingdom Halls and keeping the money, forcing the members to then drive great distances to other Kingdom Halls in adjoining cities. What if the bank, kicked you out of your home, even though you owned that home free and clear for the last 20 years, and told you to go live with another family in a different town, and the law made them take you in. Elders are no longer appointed from within the Congregation by men who knew them, but by circuit overseers who don't know them from Adam, in this way, the elders no longer answer to each other or the congregation members, but to the corporation alone. This should answer allot of questions for all of us, the Elders do as they are told, they are no longer free to serve the congregations, they serve the corporation, and what is the interest of the corporation, like all corporations, it is all about the bottom line, it is all about the money. It also serves to protect those who work evil against our youngest. If Elders cannot get rid of another Elder, and know of his deeds, but that Elder is protected by the corporation, to protect against law suits, it becomes clear how some 23,000 cases, that records of which were contained in files in New York, are kept secret. Circuit Overseers are representatives of the WTBTS Corporation, they are not there to serve the congregation, that is impossible because they do not even know the congregation, they do not even know the names of the congregation members, so how could they ever serve them, they serve the interest of New York and the gang of 8. How much time has a circuit overseer ever spent with you. For me, in 56 years, not 2 minutes.
The WTBTS has divided itself up into more than a hundred corporations. Why, if not to shelter financial matters from prying eyes, and law suits.
PROTECTING $ 160,000,000 DOLLARS A MONTH IN TAX FREE CASH IS THE ENTIRE PURPOSE OF DISFELLOWSHIPPING
It took me 56 years to figure this out, and I am still not convinced it was always like this, nor do I believe that this was the original goal, because Pastor Russell fought the entire world to bring back scripturally accurate beliefs. An imperfect man, certainly, but then again only Adam and Christ were perfect. God uses imperfect men to work out his will, and there is enough historical evidence that he will use imperfect evil nations to work out his will as well, none greater than America and Babylon, and there is room for discussion about the role of the United States in the working out of God's plans to end man dominating man. When he came on the scene, he had to wade through a world filled with false beliefs, most of which, from the so called Christian side of things came from the Vatican, and the Vatican goes all the way back to Constantine. Russell, like Martin Luther had to stand up to the most powerful force in politics and religion that ever existed in the world, and is still in power to this very day, the Catholic Church. Remember, in the early days of Catholicism, you could share their beliefs or die a gruesome death, and if you were caught with a Bible, they would make sure that you did.
The point being, is that when you bump up against an entrenched belief system, man will kill you for it. It is called Cognitive Dissonance. What is Cognitive Dissonance ? Let me give you a visible example of Cognitive Dissonance that you can see happening with your own eyes. CLIMATE CHANGE !!! GLOBAL WARMING !!! You hear allot about it these days. The Green New Deal is the new name for Agenda 21. Another name is Sustainable Development. When Agenda 21 was being constructed, the framers knew that the public would never embrace it on it's face, they knew they needed a new pearl harbor to rally the public to support it. So they came up with a global catastrophe, and to save the world we must CHANGE THE CLIMATE !!! So the globalist who are bringing in the NEW WORLD ORDER devised a plan to DELIBERATELY CHANGE THE CLIMATE. The climate is not changing, it is being deliberately changed and controlled by the United States Military, and all you have to do is go outside and look up into the sky and watch them doing it, and the people are oblivious to it. Right in front of their eyes, they can see the air they breath being filled with nano particles of aluminum and other particulates, and it never enters their consciousness. In so many parts of the world, but especially in the United States, the air is so full of microscopic particles of Aluminum that in your town you cannot even see the surrounding mountains. We all are breathing in these particles, making us conductive. Radio Frequencies called HAARP are then used to move and control the conductive air, it can be held in place any where in the world, the United States Military is now in control of climate, it is a weapon of war against all life on earth, and the people refuse to even open their eyes and look at it, in fact if you even mention it to them that have this expression that comes over their face, and we who know about this call it the fluoride stare. The technical term is Geo Engineering, it is visible, it will kill us all if not stopped, but cognitive dissonance prevents people from even acknowledging it. Indeed Democrats, that is half of America are demanding that we continue to fill the air we all breath with Aluminum. And the Republicans are saying that filling the air with Aluminum is a joke, a hoax, a conspiracy theory, it is not happening. I personally have taken more than 10,000 pictures of it HAPPENING right outside my front door. Cognitive Dissonance is the greatest tool in the tool box of a conspiracy.
Likewise, in spiritual matters, cognitive dissonance prevents people from accepting things that are true, and rejecting the lies. Here are some examples of cognitive dissonance regarding spiritual issues that Russell came up against that still exist to this very day. The Trinity Doctrine that spreads the lie that Jesus is actually Jehovah, that Jehovah's holy spirit, his power, is actually a person without a name, that men do not die, they simply transition to another life form in another dimension, they go to heaven, or hell to be eternally tortured, or they transmigrate to another life form and work their way back up the evolutionary ladder. One religion actually teaches that if you wear a suicide vest filled with explosives and kill a bunch of innocent people in a market place, that God will provide you with 70 virgins for you to deflower in heaven while God watches in on that orgy, video's it, streams it live to YouTube and sells the DVD's to Amazon, who delivers those videos to your door with drones. And what is even worse than that belief, is that all of the western nations now are banning together to imprison anyone who speaks out a negative word about this religion, who forces women to live under blankets, and cuts off their genitals with broken glass. And all of the Western nations are importing the members of this RELIGION OF PEACE ( unless you are female of course ) into their countries by the millions. There is even a law, that Cognitive Dissonance prevents people from even reading it, that demands that all nations allow this. It is called the "GLOBAL COMPACT FOR SAFE, ORDERLY AND REGULAR MIGRATION".  In the face of all evidence, mankind continues to cling to these beliefs, with not one single speck of evidence supported by scripture, in fact the scriptures teach the exact opposite of these rigidly held beliefs. Cognitive Dissonance is the belief that two massive steel structures in New York were turned to dust by a flying beer can. Another modern example of Cognitive Dissonance is the American voting system. To this very day Americans believe that their vote counts in a Presidential election, when the constitution says that it does not. In America, 270 men cast their votes for the President in an Electoral Collage, the people's votes go in the trash, they do not count, and yet Americans will still get in their cars and go to the voting booths every 4 years. It is impossible for any country to interfere in a presidential election because America does not even have a presidential election, and yet just look at Americans, for three years the law makers have discussed nothing more than Russian interfering in an election. Presidents of the United States are not elected into office, they are groomed and placed into office years or decades in advance, you don't just pull someone off the street and place them in the oval office.
JEHOVAH'S WITNESSES & COGNITIVE DISSONANCE
The reason that I wrote so much about cognitive dissonance with such dramatic clear examples is to set a foundational understanding of the psychology of it. It is the main tool for propaganda and disinformation and deception. It is sophisticated mind control. In every cult, it is cognitive dissonance that sustains it, and no cult can exist without it.
I do not believe that Jehovah's Witnesses were always controlled by cognitive dissonance, but I completely believe that they are now, they have become a cult.
Eternal Torment
I am not ignoring you, you just wrote allot to comment on. This will be just a short comment, then I will try to address your comments in more depth. In the 55 years that I have been a student of the scriptures I have learned many valuable lessons. One of the largest most profound lessons that I have learned is about cognitive dissonance, in which when a new thought comes up against an entrenched belief, the human brain cycles over and over again, the memory which holds the greatest content. Even when faced with indisputable physical evidence, people will cling to entrenched beliefs, rather than expand intellectual capacity, which appears to be, that the human brain is infinitely capable of, proving once again, that cognitive dissonance is not altogether a natural protective reflex, but rather a stubborn willful exercise. A case in point, in which there is overwhelming archeological evidence is about human sacrifice. Man's history is littered with humans, killing other humans, to appease some fictional god. This has been going on since Cain and Able, killing the innocent over a form of worship .In particular, child sacrifice, in which both history and scripture verify that the Jews were entrenched in child sacrifice that even God could not stop them, even Solomon got involved in it. Noah's flood is an example of mankind ruining themselves to the point that even God cannot fix them. A person can drive themselves to the point of mental corruption that there is no recovering from, remember, God does not create robots, free will must be maintained, God does not interfere with free will, a person is free to choose evil, God is not going to stop him at this time, he has set apart from his own will, a time in which he allows evil to work out it's full course. And in so doing, he prepared a buffer from himself, so that with evil, God can never be charged. The buffer between evil and God is Christ. God stepped back, and gave control to Christ, Christ is going to faithfully fix it, then hand this Kingdom back over to his Father. Until then, God is going to allow man to bring this earth and all life on it to the point that unless God steps in to stop this evil destruction, nothing will live through it. To accomplish this, God allows man to run amuck on the surface of this earth, physically, spiritually, mentally and intellectually, he lets man do what ever they want, for a time, then God will step in. The farther mankind can lead mankind away from God, the greater evil they can convince their fellow man to commit. And human sacrifice is the greatest of all evils in my view. There are lots of ways to get a man killed, and man has no shortage of implements for that, from the forceps of a doctor, pulling the head off of a child while they are still alive and the nurses weep at night on their beds, from the haunting of the screams of that child as it is being ripped apart, to the wars always fought on foreign soil, where the horrors of it are hidden from the view, of those who impose and finance them. Man continues to slaughter man. The message of Christ was that upon his return, it was not wars and earthquakes, and starvation, and pestilence, he said these things must take place, do not be terrified of them. His message was that what was going to get a man killed upon his return was what he believed. It is the belief system of man that will determine his survival upon Christ return. This belief that evil men and disobedient angels are held by God in a place of torture forever is an accusation against God of perpetuating eternal torment. It is accusing God of the very evil that he condemns. Many so called Christian faiths believe in something they call "Grace" in which God forgives them eternally no matter what evil they commit, a once saved, always saved, belief system. This belief is nullified by the belief in eternal torment. This would mean that God does not forgive them, so which is it ? This belief would also suggest that there is no resurrection from the dead, since the dead are not really dead, they have simply transmigrated to a different life form, and reside in heaven or hell, so therefore all of the scriptures referencing to the dead as residing in the dust and Gods words to Adam that man will return to the dust, are in fact lies, calling God a liar. This belief also suggest that the creation of the physical universe and earth are without purpose or planning, because no life form will reside in them, if man is to either be in heaven or hell, the earth is without purpose, once again calling God a liar, when he said that he made the earth to be inhabited by man forever. Not accusing you of a belief in the Trinity, but those who believe in the immortality of the soul, that is to say, that God has the power to create life, it is just that he does not have to power to destroy life, also believe in the Trinity, and in 55 years of talking about God to people I have found that there is nothing that anyone can do to change the cognitive dissonance of a Trinitarian, no matter how many times Jesus said he was the Son of God, they call him a liar, insisting that he is actually God himself, no matter how many times Jesus said he had a Father, they claim that he is simply lying, he actually is the Father. Well that will give you some fat to chew while I address some of the rest of the points you made.
Changing How You Think
If you want to, let me know what you don't agree with, it will help me to clarify the point in future writings, I try to write in such a way to make the points easier for people to understand. But all the while I understand that the topics I address upset people to their core, not saying you, but what I say has the tendency to immediately enrage people, and I get that. But most times I feel that their anger is misdirected, they should be angry at the people and the events surrounding the points I write about. For instance, in England if your child is being raped by a Muslim gang, and you call the police about it, you are the one who goes to jail, not the Muslims doing the raping. I know that sounds insane, and it is insane, but it is really happening in the world we now find ourselves in. The things I write about are true, but it is all but impossible to believe that they are, and when I first became awake I found these things impossible to believe as well. I have 6 cops and one Chief Of Police in my family, and I love them and they are great people, I spent 4 years at Edwards Air Force Base, and I was one of Jehovah's Witnesses, but what I have learned in the last 8 years has turned all of those institutions upside down. The Police have been militarized and as a military, like the armed forces, they do not protect and serve the people, they serve the corporations, and this has been borne out by my own family, those are tanks parked at our police stations. I learned that it is the United States Military, in particular the United States Air Force, who are the very people who are as we speak, involved in the genocide of not only humans but all life on earth, count the bugs on your windshield. Then I learned that Jehovah's Witnesses, take money out of the contribution box, and hand it over to Lockheed Martin, the very company who is the leader of Geo Engineering,all the while preaching eternal life and a paradise earth at the doors, they are financing the destruction of all life on this earth. So I have had to do allot of introspection of myself, and come to terms with what I have learned, and I know from first hand experience this is not an easy thing to do. But we must, or parish in the way, if we do not change how we think. I have no axe to grind with anyone, and I would rather be sitting along side a flowing river among the trees, then spending the last days of my life on the keyboard. But I write because in desperation I want to save lives, from what is coming, that could be stopped with no effort, if only people would wake up, and start talking to each other.
The Organizational Apostasy
I got to 15:20 in this video. And it was around this point, that this person revealed that even though he had lived his entire life in this faith, he still to this very day, never even learned the elementary scriptural teachings. When I became a witness, my congregation overseer, whom I regularly worked with in field service in the 1960's , told me this. " There is allot more to being one of Jehovah's Witnesses than meeting attendance and baptism. There are people sitting in the Kingdom Hall that have been baptized Witnessed for decades that are not now and never have been Jehovah's Witnesses. " Just because the organization, as a whole, has drifted into apostasy, is no reason for everyone to follow them into the pit, like cows over the cliff. We are each one responsible for our own actions, and inaction's. Trading adultery for murder does not absolve one of either sin. I am not an apologist for what this organization has become, don't get me wrong. The child abuse coverup is one thing, but what is rarely mentioned is that money is taken out of the contribution box, and handed over to the globalist, who are killing all life on this earth. The WTBTS purchases stock in Lockheed Martin, who is one of the main participants in Geo Engineering, filling the air we breath with aluminum, barium, strontium, plastics, fluoride, lithium, bio waste, bacteria and viruses. And if this is not stopped, will kill all life on earth, while at the very same time, preach everlasting life and a paradise earth at the doors. Currently, 80% of all hospital admissions are due to respiratory issues, could the air we breath have anything to due with that. Alzheimer's and Dementia and Autism are linked to aluminum in the brain, look up into the sky, every single breath you take, now contains it. They purchase stock in General Dynamics and the Carlisle group, which are main manufactures of weapons of war, while claiming to be conscience objectors, they finance the building of bombs. They own 50% of the company which makes the engines for drones, which terrorize this entire world. They purchase stock in the greatest distribution and possession of pornography, including child pornography and bestiality that earth has ever seen, Microsoft Bing and Google. Gossip platforms, " meddling in things they ought not" "spreading rumors and lies" "bearing false witness" as in Facebook, they own purchased, not donated, put actually went out of their way to purchase the global spreading of misleading propaganda, while claiming to print and distribute life saving truths. They have purchased stock in Phillip Morris, the largest manufacture of tobacco products in the world, while disfellowshipping people who use those products. They purchased stock in motion picture film companies, like Lions Gate and Disney. They have purchased stock in the banking industry, and we all know what the scriptures feel about money. They became members of the United Nations, making them participants in the global terrorizing of humanity, the deliberate starving to death of people, torture, and wholesale slaughtering of innocent lives, all for the profit of war machines. Get out from among them and quite touching the unclean thing lost it's value to them, and instead went running right back into it, only this time, paying from the contribution box to get in the Club of Rome and the Vatican and the Bank of England. Instead of respecting Jehovah's creation, they purchase stock in Monsanto, which is a company devoted to genetically altering the DNA of all life on earth, especially plant life, which all other forms of life depend upon, including the altering of sexuality, which is changing society. Monsanto also builds products which poison all life on earth, and have just about succeeded in sterilizing all soil, killing the micro organisms in the soil that sustain live, and that we are all dependent upon to live. If these things I have mentioned do not qualify as a drift into organizational and scriptural apostasy, then I cannot imagine what does. But this is no excuse for anyone to return to the vomit, of those teachings that are in direct conflict with scripture. Taking up the false teachings of the worlds religious systems, just because someone else has lost their moral compass, will never be justified before God. Returning to the beliefs of the Trinity, eternal hell fire and torment, immortality of the soul in which it is impossible for God himself to ever destroy evil, patriotic fervor in military conflict and voting, the celebrations of the god of fertility that women deliberately get pregnant on Easter, so that 9 months later they can give birth, to offer that child up in child sacrifice to the god of Molech on Christmas, the celebration of death on Halloween, and the endless perversions that even Satan himself would not participate in, will only meet up eventually with Gods condemnation, and you are being very deceptive if you think that he is going to create a world where these things are perfectly acceptable and declared righteous. The willful practicing of these sorts of things, and justifying this behavior with the concept that we can, because while we are "WAITING ON JEHOVAH" to stop us, he is obviously permitting this evil to work out his will, is a corrupted perversion of an entirely new un-diagnosed and classified form of insanity. To be a member of the World Council of Churches you must teach the doctrine of the Trinity. The Trinity is a lie against the very nature of Jehovah and Christ, and entering a religious organization that perpetuates that lie, makes you a participant in it. If you bought the tickets, the hat, the hotdog, the beer and you are sitting in the stadium, you are at the game. The participation in evil by religious organizations is well documented, for thousands of years. This has not stopped, it is just getting worse, and it is hypocritical nonsense to say that there is good in all religions, that is allot like that old saying we are all familiar with, "a truth told by Satan himself is still the truth" well, there is truth in that, but should we really go visit Satan himself at his private residence for Tea and Crumpets. In our time, we have a political ideology who has as it's stated goal complete world domination and conversion of all humanity, or death, who cuts off the genitals of all females, and forces them to live out their lives under blankets in the hottest parts of the globe, and makes the claim of religious purity. It is well documented to force boys and girls into all forms of child rape, prostitution, and slavery, as it also does with grown women who happen to have a different color of skin than they do. While their women are stoned to death for sexual pleasure, their men revile in it. Currently, the worlds political systems are demanding under the penalty of imprisonment, or in some nations, the penalty of death, that we go along with these previsions, welcome them, not speak out against them, and with new technology, not even have negative thoughts against this perversion of all natural law. So who, of any sort of moral consciousness, would enter into a place of worship where these atrocities are demanded of their members. Synagogues are no different, even God himself, could not even stop them from throwing their own children into the fires of Molech, and the man of great wisdom himself, Solomon, built alters for child sacrifice. So this is where I find fault with the EX-JW community, when they return to evil, just because someone else does. Get out of her my people, meant those who were God's people, not to those who never were God's people. It did not say, return to or join in with Satan's people.
John 13: 34-35 says this, "I am giving You a new commandment, that You love one another; just as I have loved You, that You also love one another. By this all will know that You are my disciples, if You have love among yourselves." There can be no love among any group of people whenever those controlling the group do not even allow the members of the group to associate with or talk to each other. Do not be mislead, there is no love among Jehovah's Witnesses. But there is plenty of hate.
Love Among The Brotherhood
There is no love among the brotherhood, there is no brotherhood. It is a religion that does not allow it's members to talk or associate with each other. It is a religion that does not allow it's member to talk or associate with anyone who is not a member of their religion. It is all about control to protect the contribution box. If you cannot talk or associate with anyone, then you can never explain to anyone a controversial thought to the doctrine. If people knew what the money from the contribution box was actually being used for, they would stop contributing immediately, so by prohibiting the members from talking to each other, it protects the contribution box. By restricting association with worldly people, it prevents the outside world from becoming aware of the corruption within the religion. If you are a witness, and you regularly associate with worldly people, a talk is given from the platform instructing the congregation to have no association with you, this makes the congregation stand away from you, and they will not talk with you. It is called a "MARKING" talk, you are marked as a bad association, and then the congregation will have nothing to do with you. You are treated the very same way they treat disfellowshipped members. And because of this constant threat, members of the congregation self censor themselves and restrict their associations, to prevent themselves from being disassociated from the other members. Keep in mind, if a Jehovah's Witness is disassociated or disfellowshipped, even their own family members will not talk with them. If any of Jehovah's Witnesses tells you that this is not the case, I have no hesitation in calling them outright liars, and I would do so to their very face, I have lived this, I know all about it. It is this very threat of disassociation and disfellowshipping that is so destructive to the love among the members, the brotherhood. The members are afraid to talk with each other, because one single misunderstood word, could lead them to being disassociated or disfellowshipped. remember I told you earlier, I spent 10 hours in the Star Chamber, with not 3 Elders, but with 6 Elders, all over one single word.
Baptism
Luke 3: 21-23 tells us this, "Now when all the people were baptized, Jesus also was baptized and, as he was praying, the heaven was opened up  and the holy spirit in bodily shape like a dove came down upon him, and a voice came out of heaven: "You are my Son, the beloved; I have approved you." Furthermore, Jesus himself, when he commenced his work , was about thirty years old, being the son,  as the opinion was,"
Selling Off Real Estate & Kingdom Halls
Watchtower Purchased Investments
The following is a list of investments that were purchased, and this is taken from the IRS Report of 2013 I did not include Rand Corporation because Rand Corporation was donated stock. The WTBTS owns 50% of Rand which is the company that makes the engines for DRONES which slaughter the innocent all over the globe. One of the Trust Company's is ;
Henrietta M. Riley P.O. Box 75000  MC  7874  Detroit Mi. 48275 Employment Identification Number is ; 38-6043103
WTBTS Employment Identification Number is ; 11-1857820
The WTBTS reports to the IRS that it is a 501C3 corporation, and we are going to talk about it's role as a charity foundation, but I think that every single member of the IRS that looks at there returns and all of the stock options it has, and then agrees that it is a not for profit corporation should be locked up in jail the same as any other bank robber. I mean come on, if you are holding the gun for the bank robber, you are robbing the bank.
The Evil That Jehovah's Witnesses Are Financing From The Contribution Box
From The IRS Report For The Year 2013 EIN 11-1857820
AMAZON COM INC  15,000   Shares  @ $1800.00 per share
BERKSHIRE HATHAWAY   110,000  Shares  @   $226.86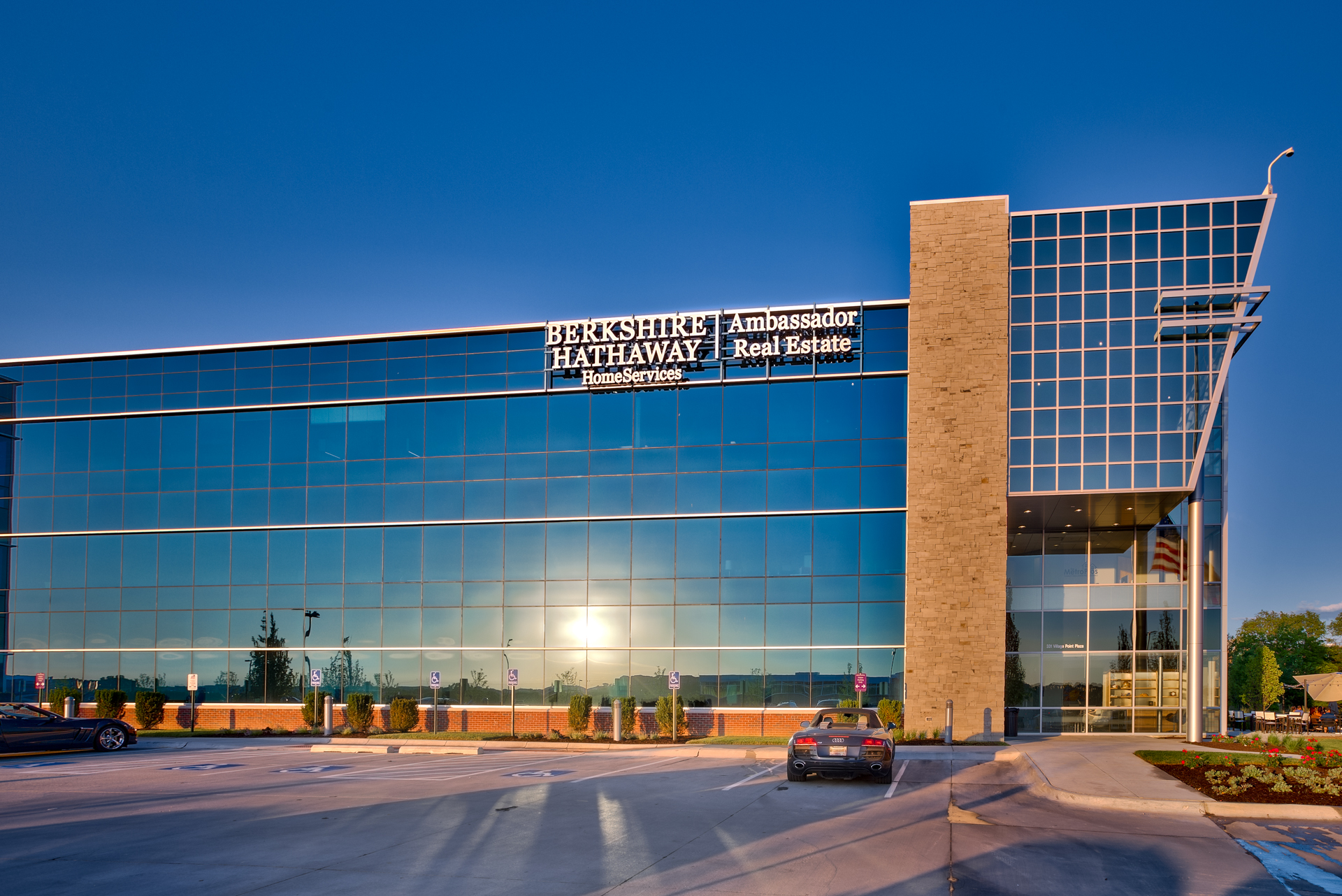 AlCOA ALUMINUM  Think about Nano Particles Of Aluminum
BOEING  CO   20,000  Shares  @  $ 323.05 Per Share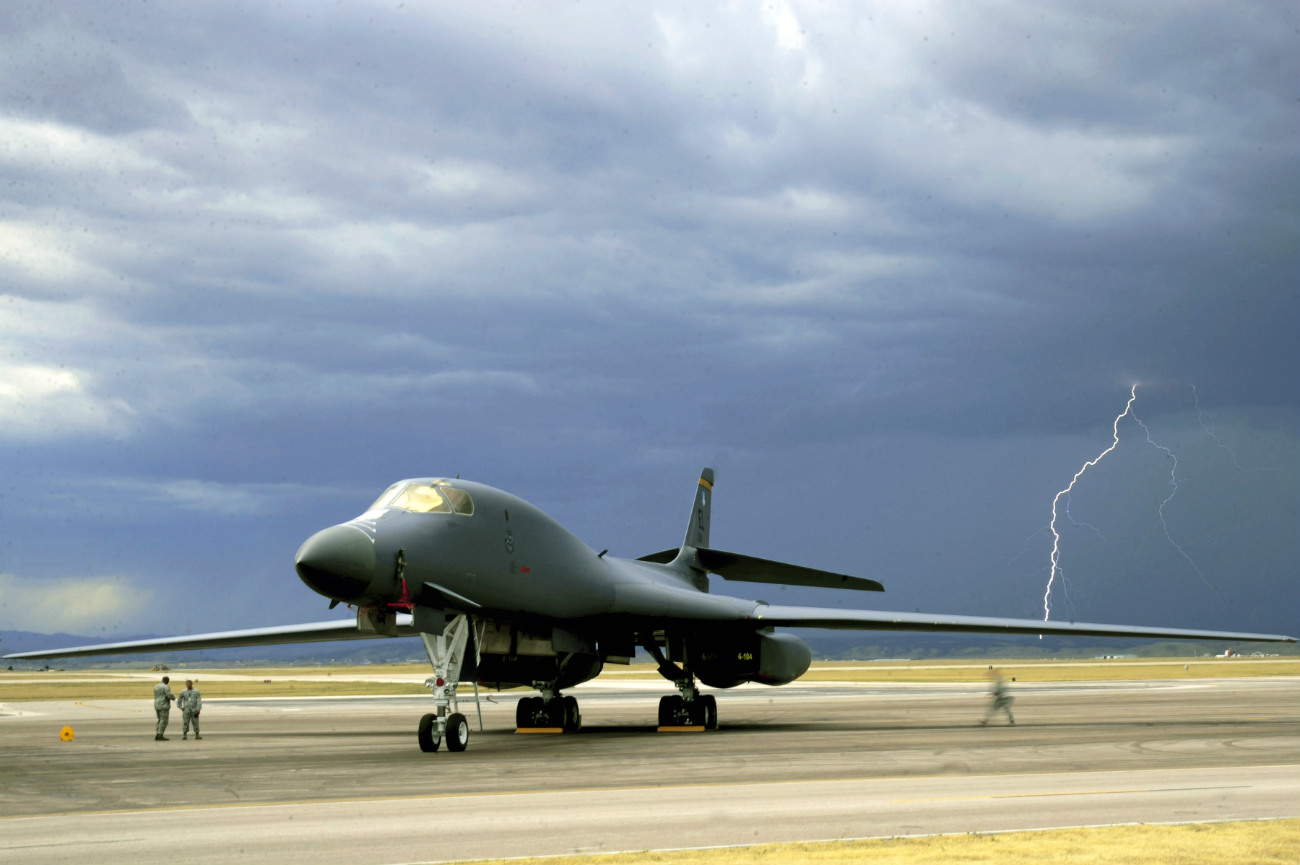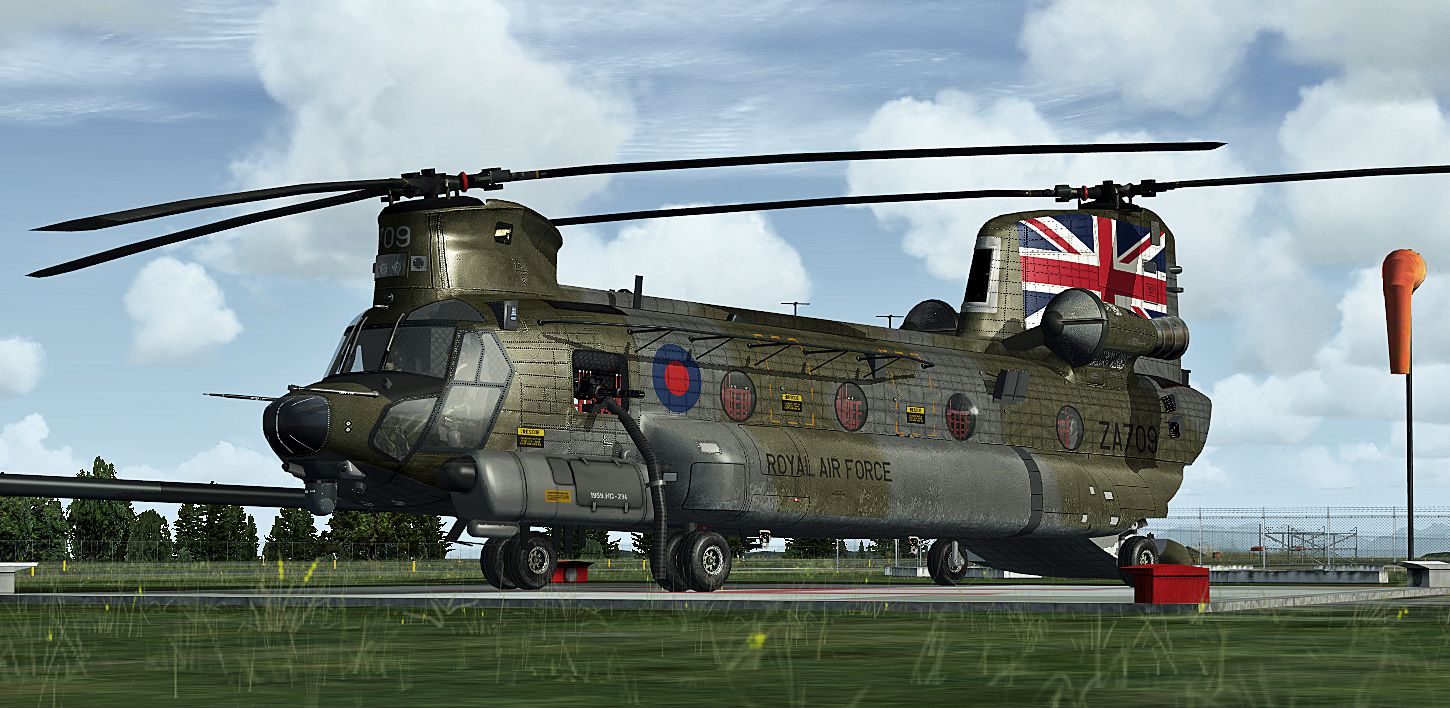 UNITED TECHNOLOGIES RAYTHEON CORP   90,000  Shares @ $153.00 per share Raytheon at $231.00 per share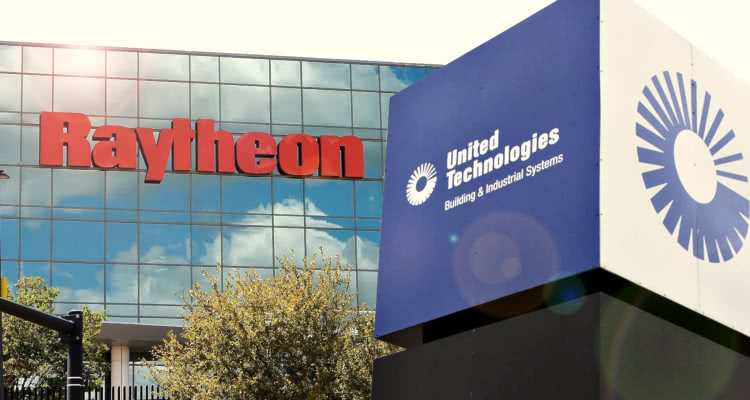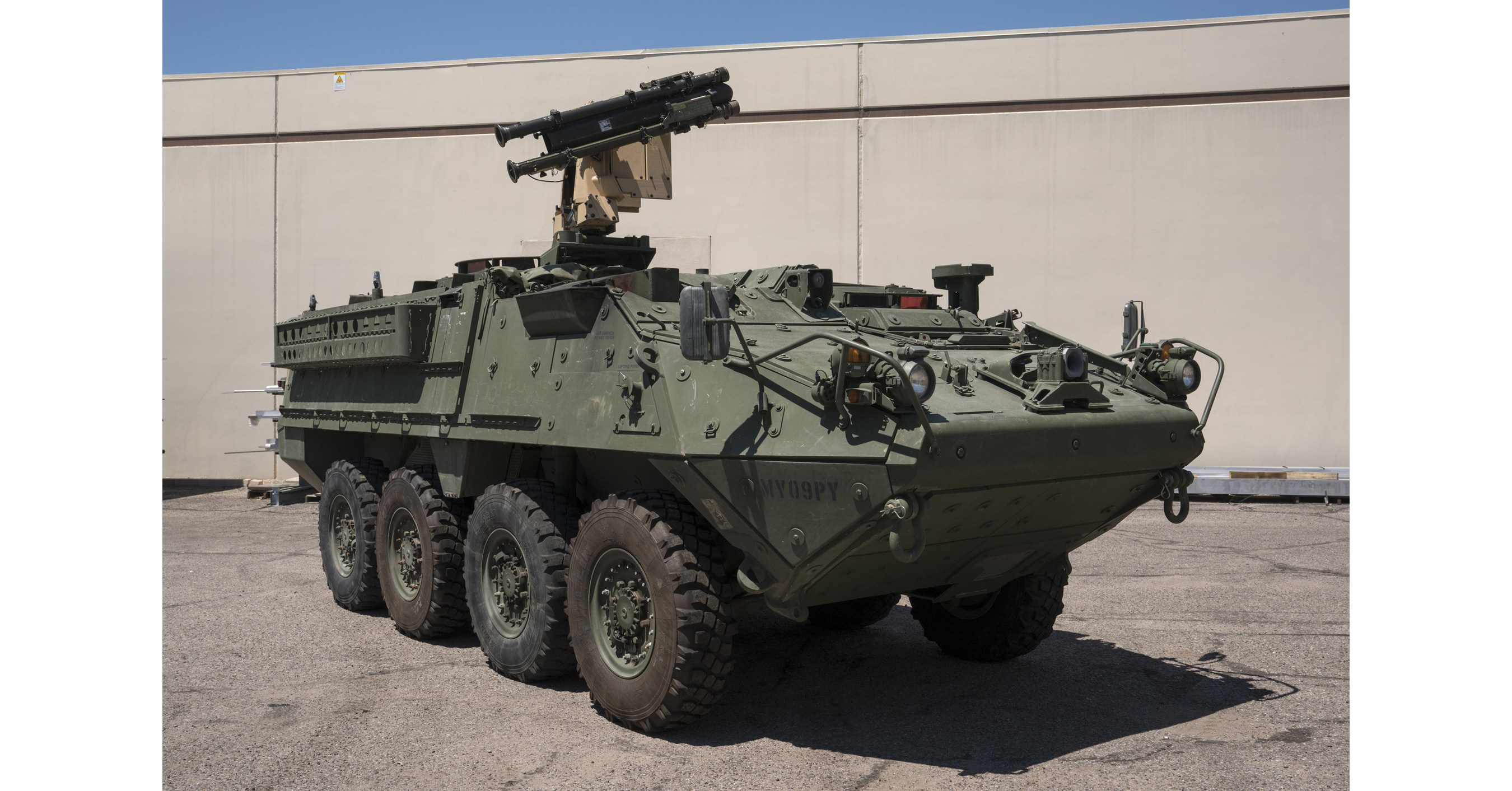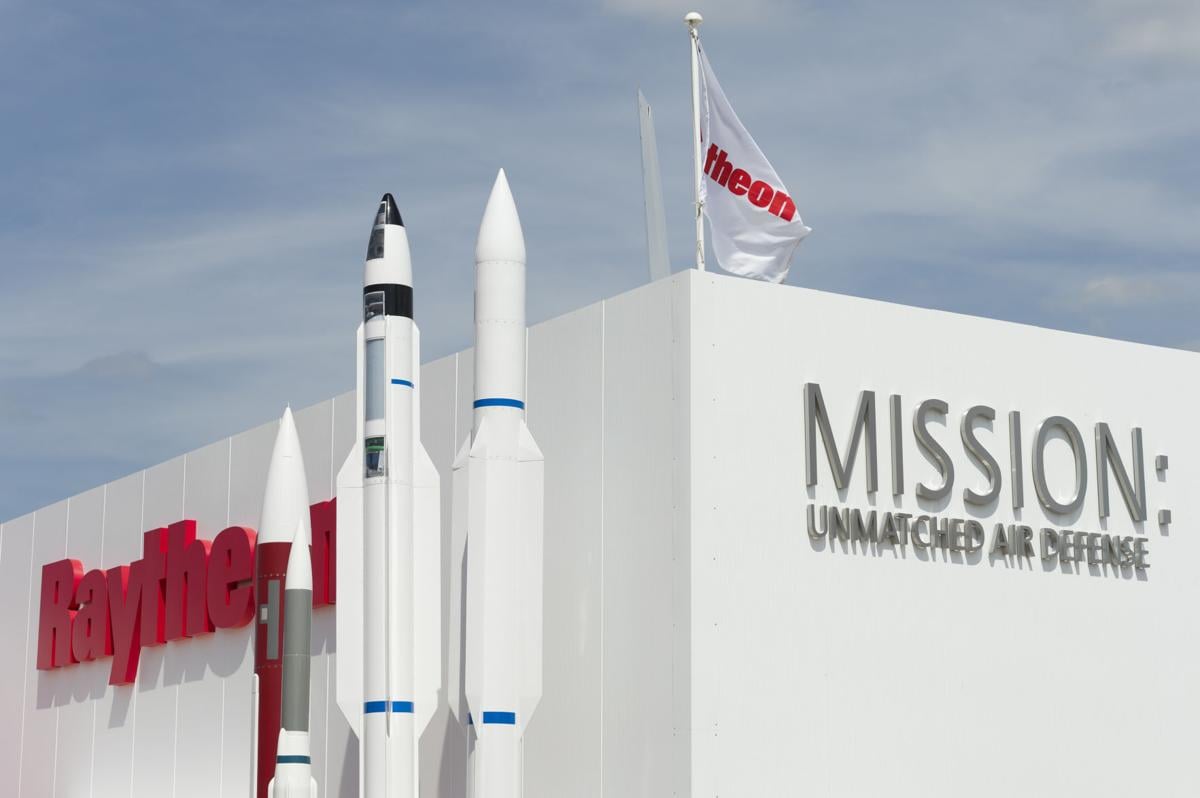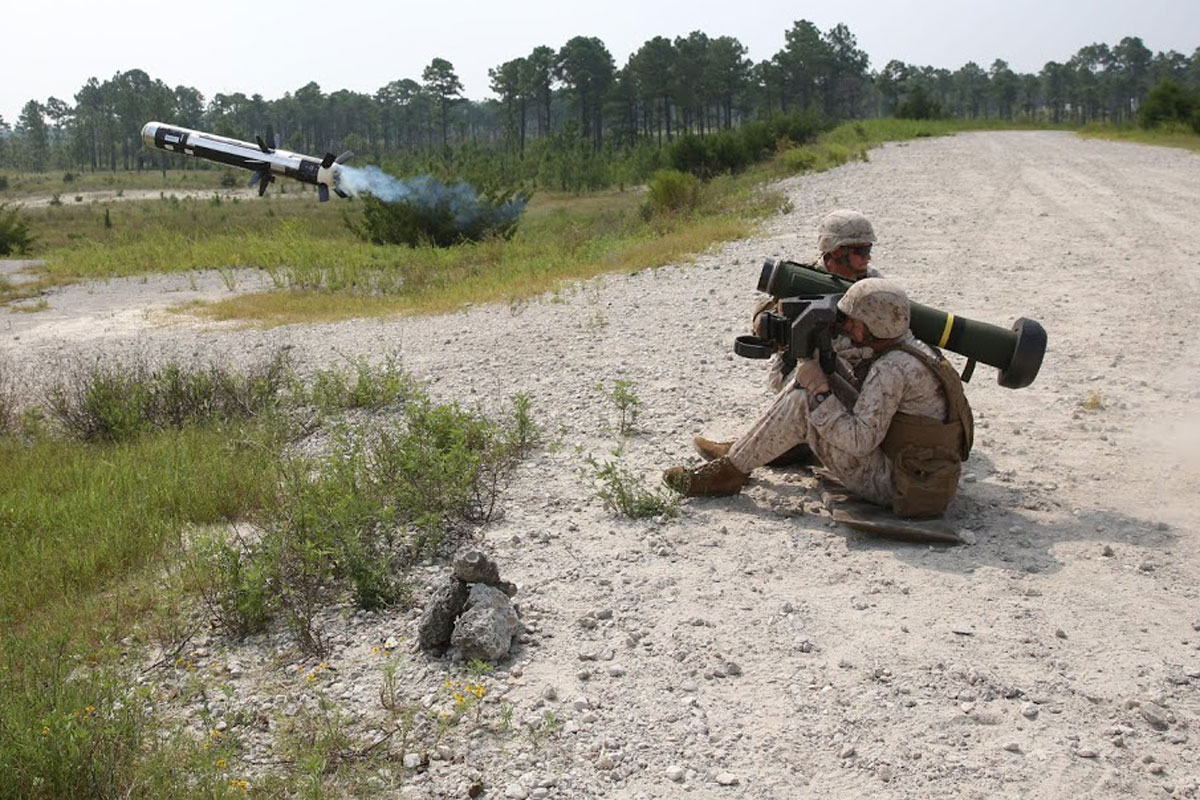 LOCKHEED  MARTIN  CORP    30,000   Shares @ $432.00 per share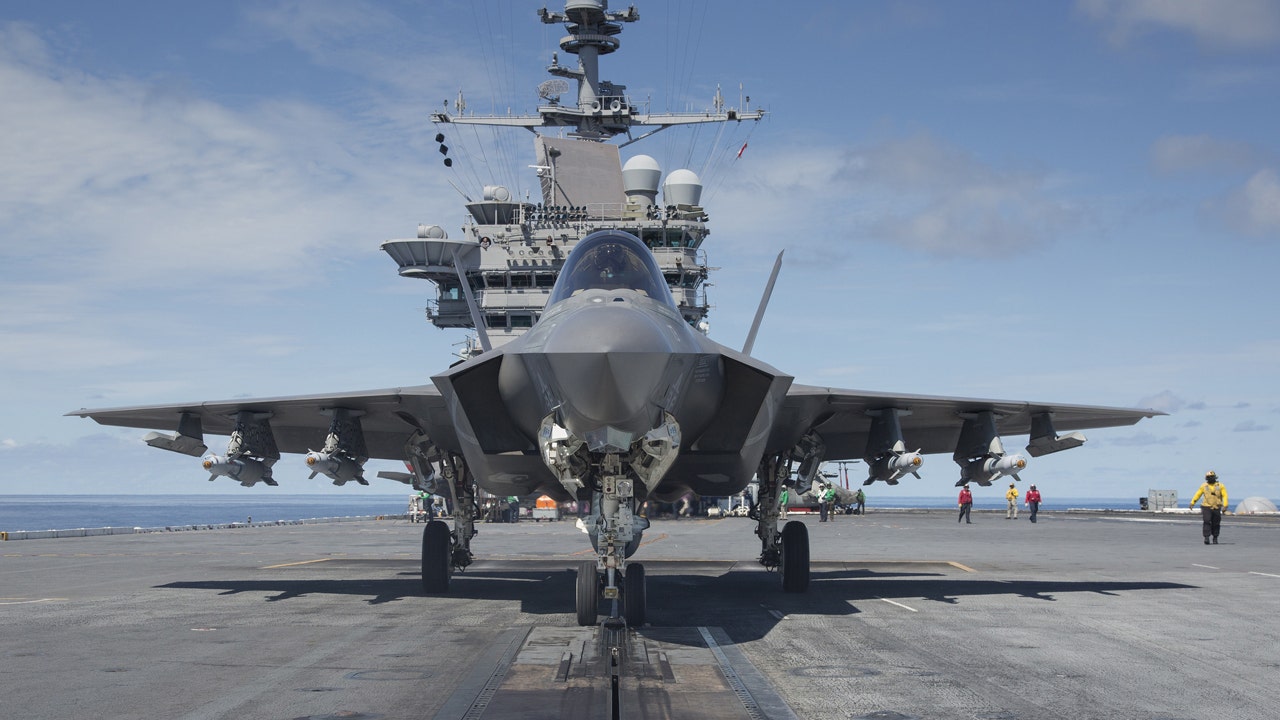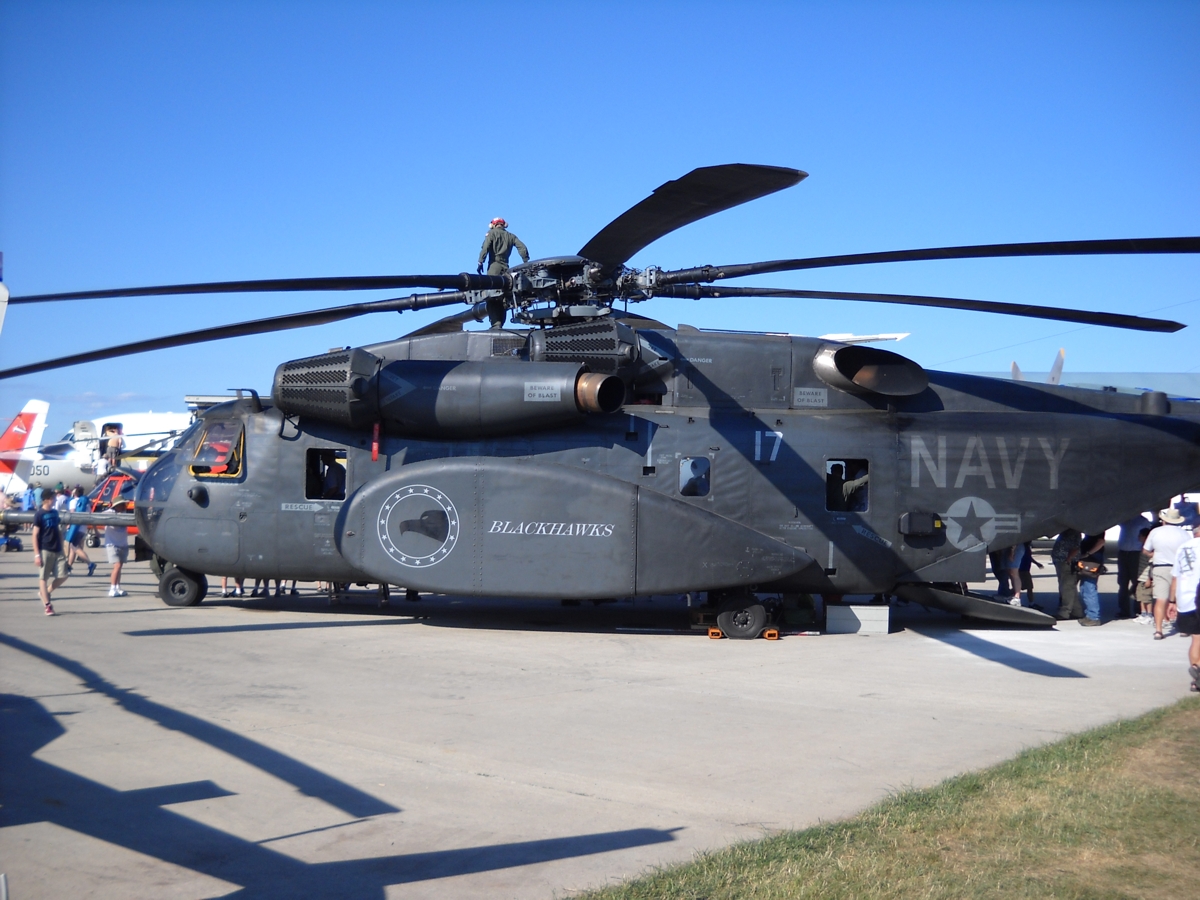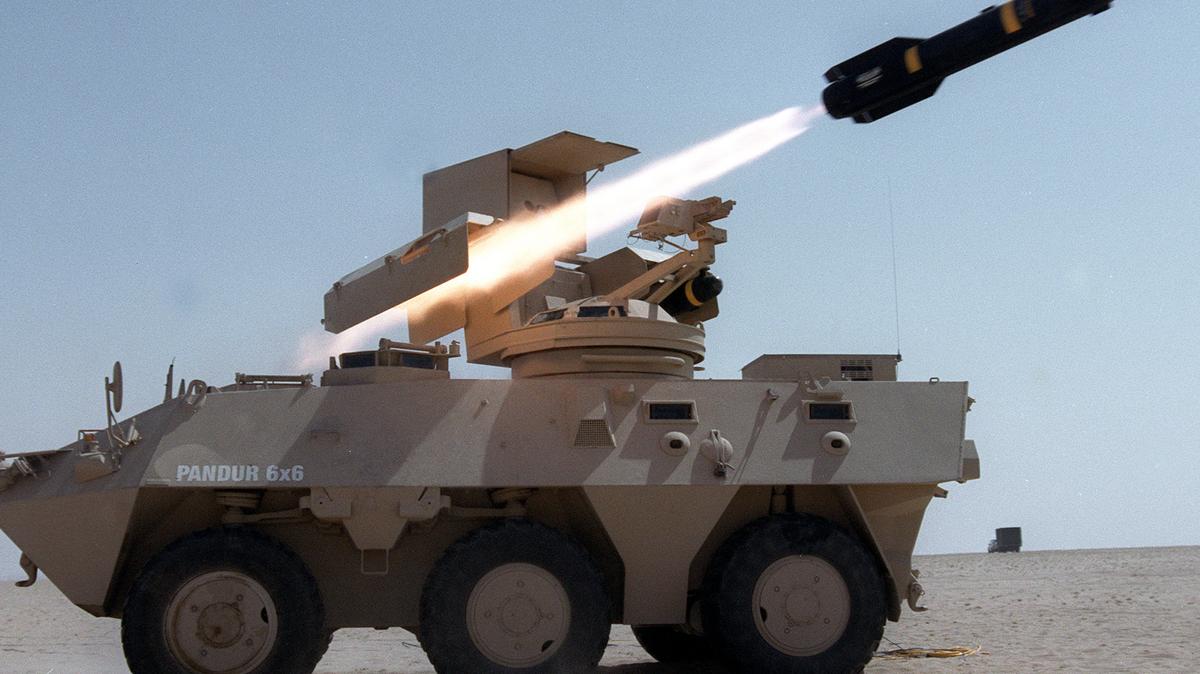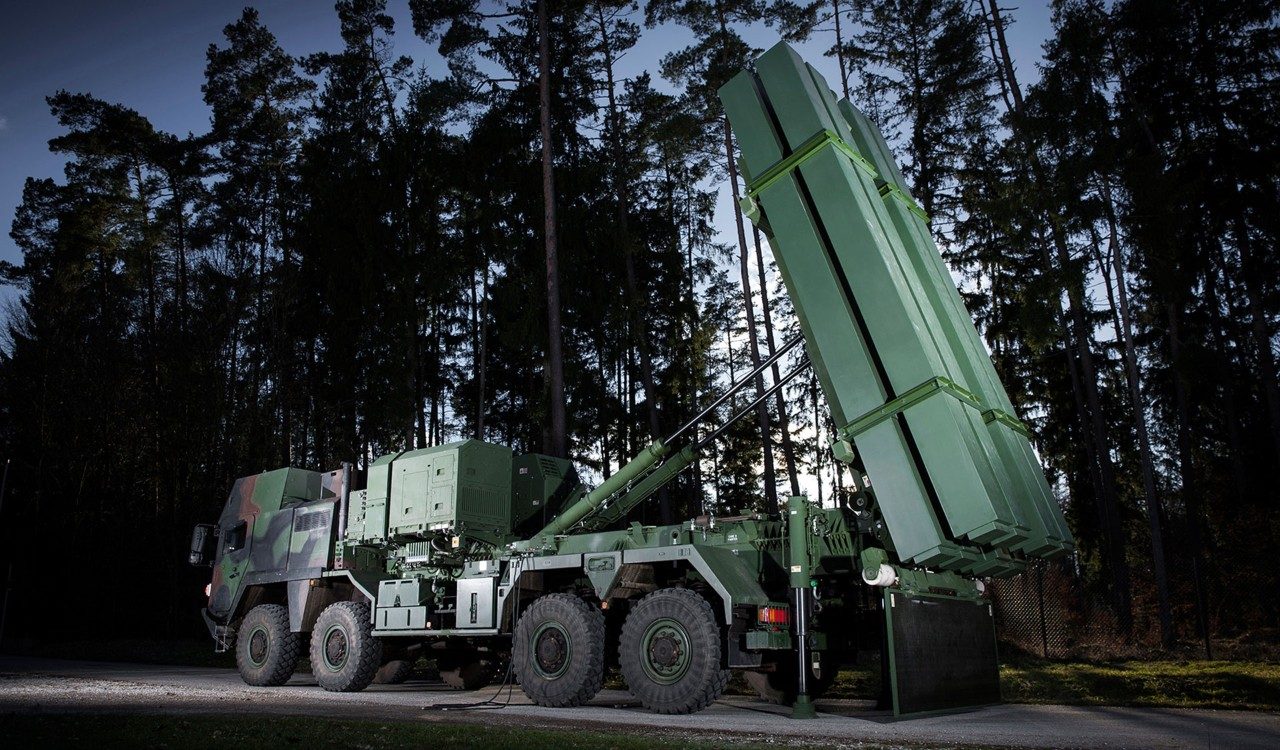 GENERAL DYNAMICS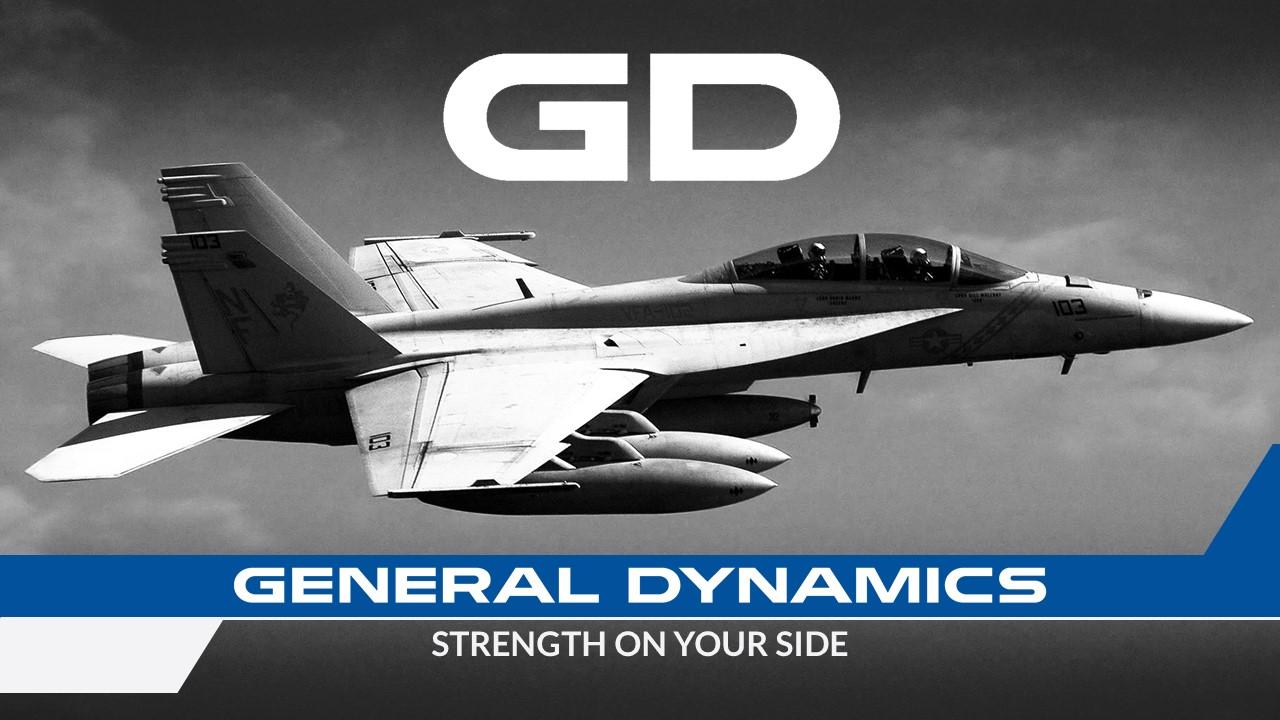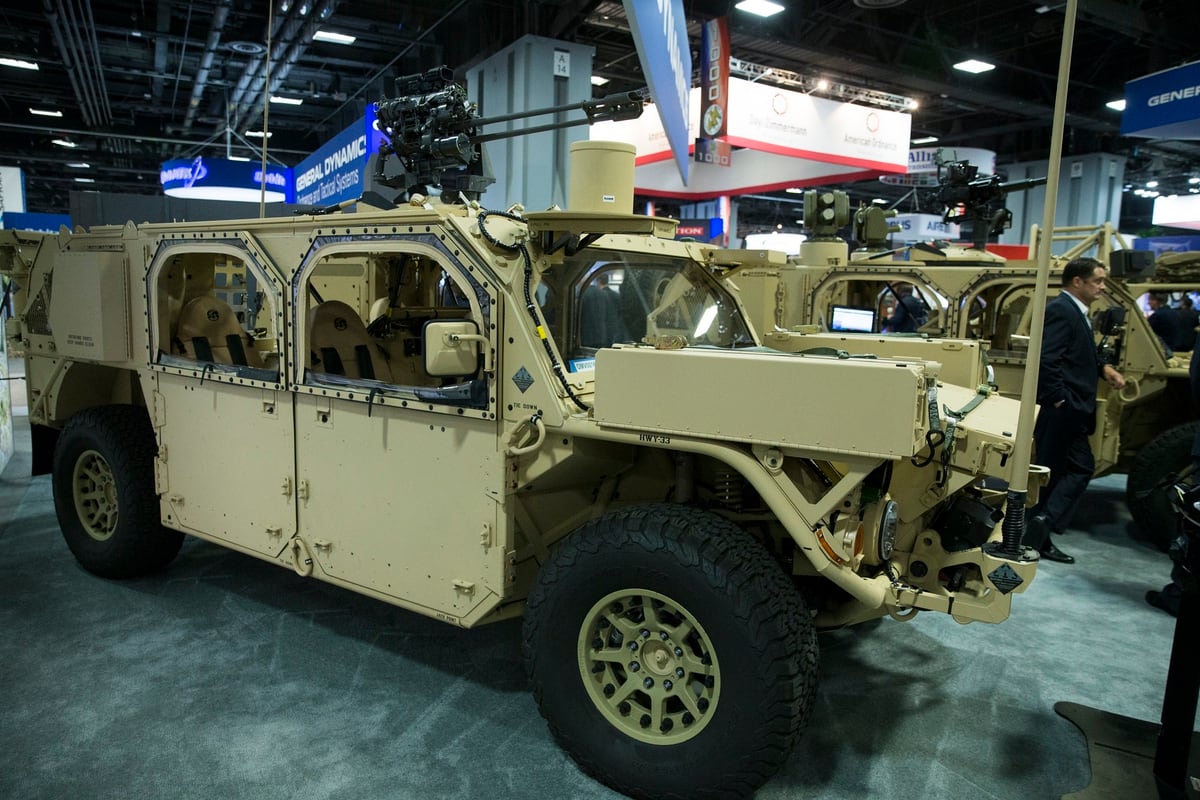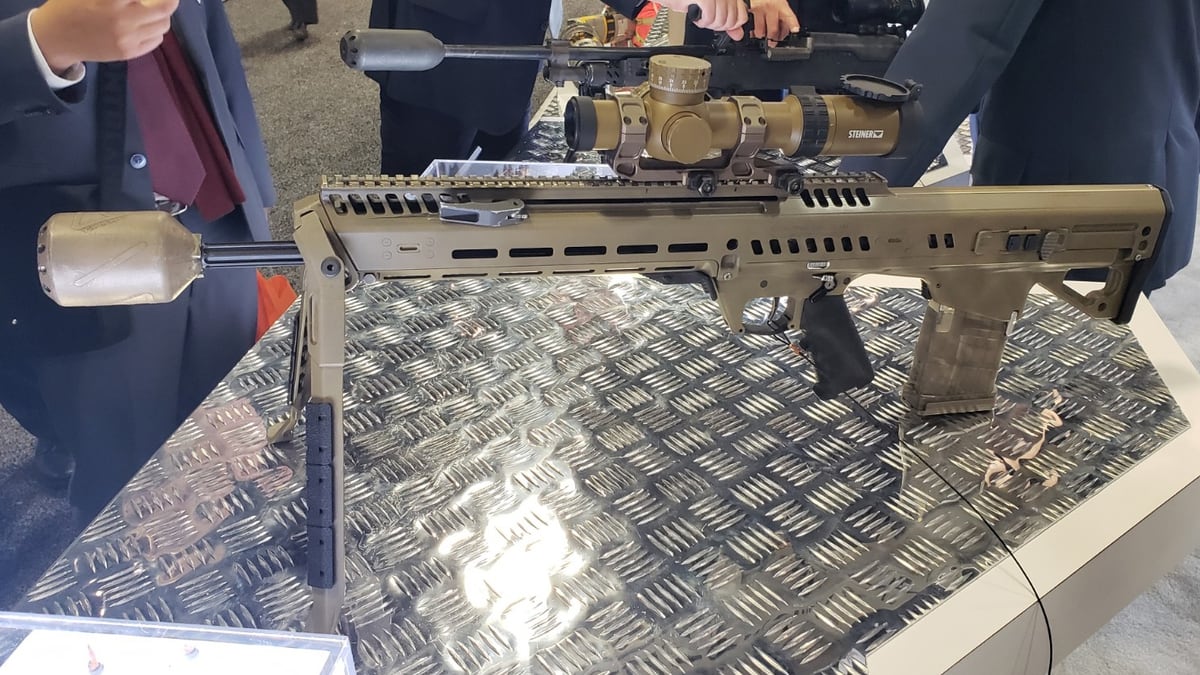 NORTHROP GRUMMAN CORP   30,000   Shares @ $ 381.00 per share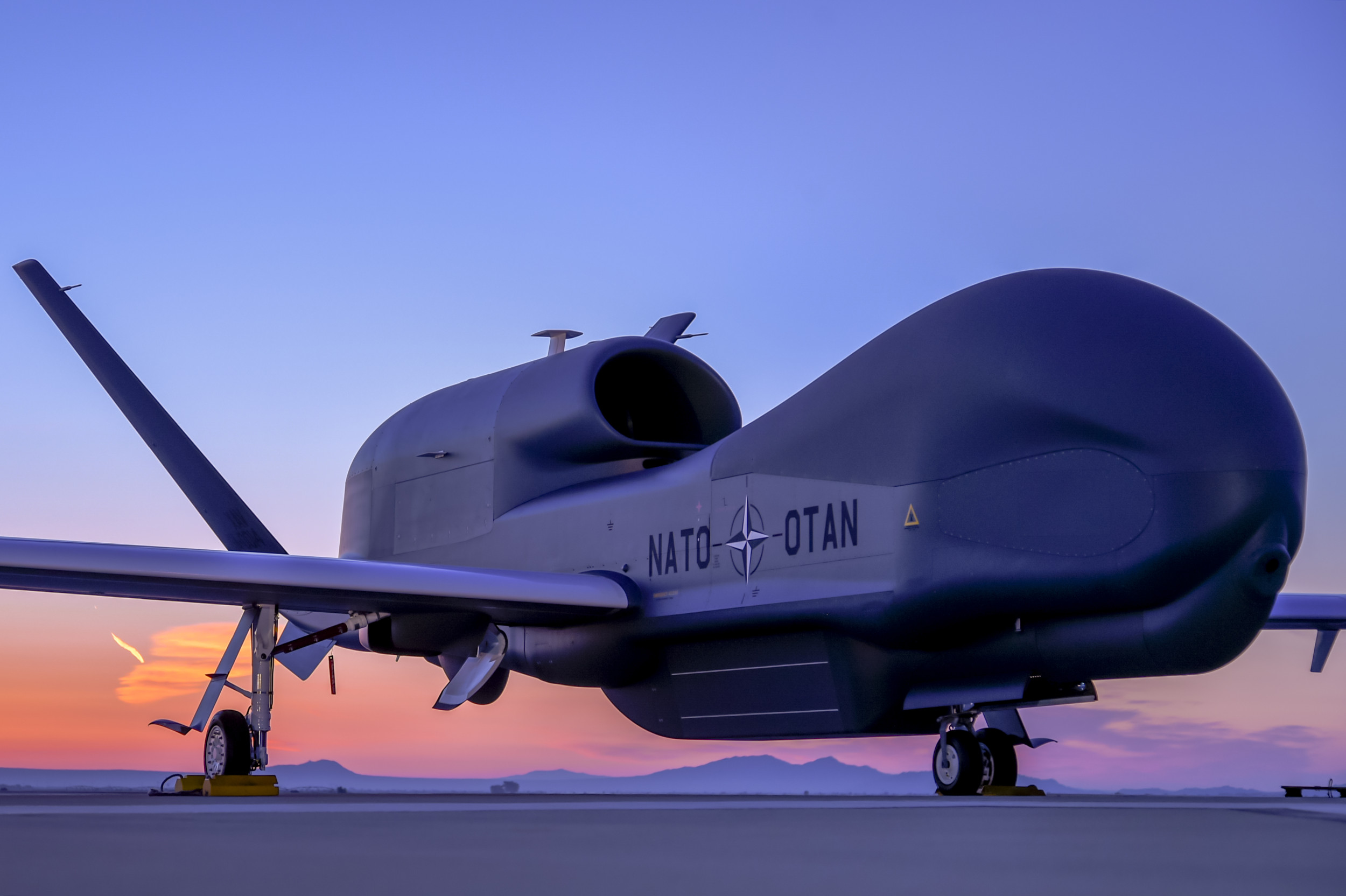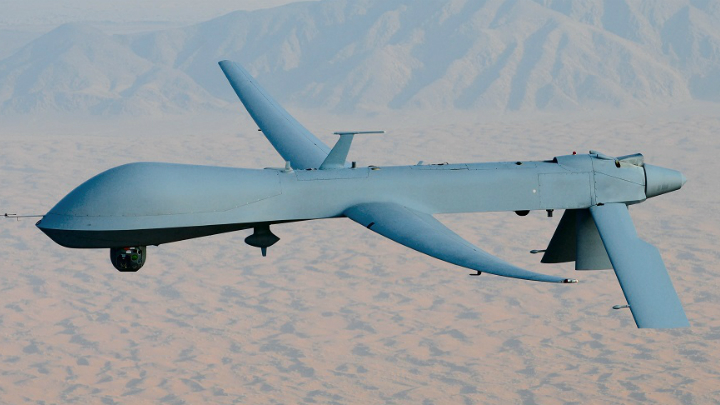 HONEYWELL INTERNATIONAL   60,000   Shares @ $ 177.00 per share
MONSANTO   40,000   Shares  @ $ 127.00 per share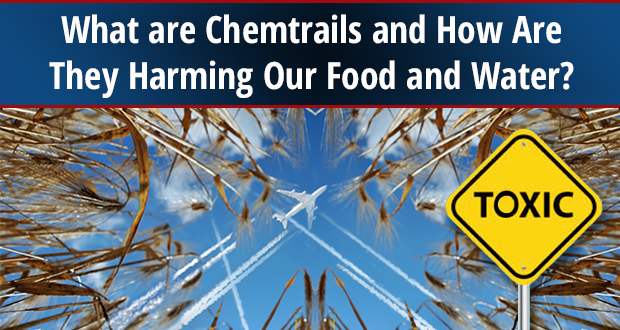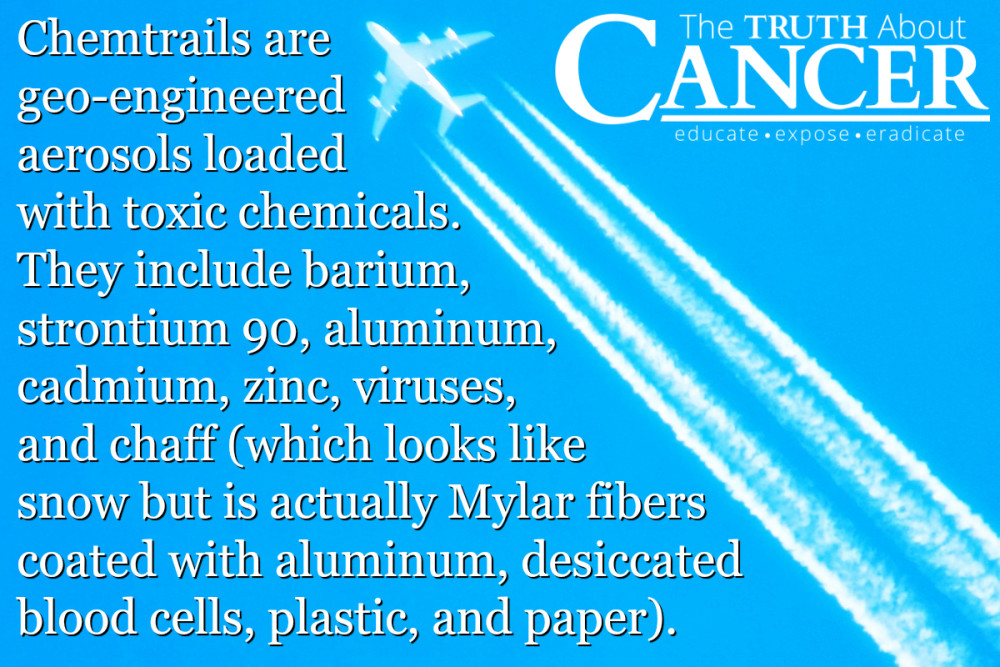 Adobe  90,000  Shares @  $ 351.00 per share
AMERICAN EXPRESS CO    90,000   Shares @  $ 135.00 per share
AMERICAN INTERNATIONAL GROUP 210,000 Shares @ $ 51.00 per share
                                 AMG SOUTHERN SUN SMALL                            2,515,332  Shares @ $ 23.00 Per share
AMGEN  INC    110,000   Shares  @  $ 225.00
APPLE INC   25,000    Shares @ $ 318.00 per share
AVERY DENNISON CORP   100,000  Shares  @  $ 130.00
BANK OF AMERICA   180,000  Shares  @  $ 33.00 per share
BAXTER INTERNATIONAL CORP   50,000  Shares  @  $ 90.00 Per Share
BIOGEN  IDEC  INC   20,000   Shares  @  $ 278.00  per share
BLACKROCK INC   50,000   Shares  @  $ 536.00 per share
FOLLOW THE "REAL MONEY" BEHIND THE "NEW GREEN AGENDA"
By F. William Engdahl * January 28, 2020
Within little more than a year everyone imaginable seems to have jumped on the bandwagon of the new green agenda of radical measures to "stop" climate change. Now the bastion of corporate economic globalization, the Swiss Davos World Economic Forum, has made its main theme this year, "Stakeholders for a Cohesive and Sustainable World," with major focus on such notions as "How to Save the Planet." Of course, featured speaker was the young Swedish activist Greta Thunberg. What few realize is how carefully all this is being orchestrated to prepare a massive shift in global capital flows where a handful of financial giants stand to gain.
From Greta to Bonnie Prince Charles, the themes at Davos 2020 were dominated for the first time by the climate change agenda. What comes through the interstices of the meeting of some 3,000 of the world's corporate giants, is that a major global campaign is being orchestrated and it includes the world's largest capital investment fund heads and the world's major central bankers.
Davos trustees
It was no accident that Davos, the promoter of globalization, is so strongly behind the Climate Change agenda. Davos WEF has a board of appointed trustees. Among them is the early backer of Greta Thunberg, climate multi-millionaire, Al Gore, chairman of the Climate Reality Project. WEF Trustees also include former IMF head, now European Central Bank head Christine Lagarde whose first words as ECB chief were that central banks had to make climate change a priority. Another Davos trustee is outgoing Bank of England head Mark Carney, who was just named Boris Johnson's climate change advisor and who warns that pension funds that ignore climate change risk bankruptcy (sic). The board also includes the influential founder of Carlyle Group, David M. Rubenstein. It includes Feike Sybesma of the agribusiness giant, Unilever, who is also Chair of the High Level Leadership Forum on Competitiveness and Carbon Pricing of the World Bank Group. And perhaps the most interesting in terms of pushing the new green agenda is Larry Fink, founder and CEO of the investment group BlackRock.
The Fink Letter
BlackRock is no ordinary investment fund. Based in New York, BlackRock is the world's largest asset manager with some $7 trillion, yes, trillion, under management invested in over 100 countries. That's more than the combined GDP of Germany and France. They dominate the stock ownership of every major exchange in the world, top shareholders of the major oil companies and world largest coal companies. Aspiring German CDU politician Frederick Merz has been chairman of the BlackRock Germany since 2016.
On January 14, 2020 just days before the Davos meeting featuring climate change, Fink published an unusual annual newsletter to corporate CEOs. BlackRock founder and CEO Larry Fink has jumped aboard the climate investing train big time.
He wrote in a closely read letter that guides numerous corporations seeking investment from some of BlackRock's $7 trillions, "Climate change has become a defining factor in companies' long-term prospects." Citing recent climate protests, Fink states, "awareness is rapidly changing, and I believe we are on the edge of a fundamental reshaping of finance. The evidence on climate risk is compelling investors to reassess core assumptions about modern finance."
Declaring that, "climate risk is investment risk," Fink then asks an impossibly difficult question of how climate risks will impact entire economies. He has the answer, we learn. Referring to what he calls "a profound reassessment of risk and asset values" Fink tells us, "because capital markets pull future risk forward, we will see changes in capital allocation more quickly than we see changes to the climate itself. In the near future – and sooner than most anticipate – there will be a significant reallocation of capital." And a handful of the world's largest money groups will steer that reallocation of capital we learn. This alone should give pause for reflection. Is there another agenda here?
Climate and the Money Trail
How will Fink and friends shift their investment flows, investment, by the way, of other peoples' money, the savings of millions of us? BlackRock plans to demand that companies it invests its $7 trillion into show proof that they are green compliant by, "making sustainability integral to portfolio construction and risk management; exiting investments that present a high sustainability-related risk, such as thermal coal producers; launching new investment products that screen fossil fuels; and strengthening our commitment to sustainability and transparency in our investment stewardship activities." Translated, if you don't follow the demands of the UN IPCC and related groups including McKinsey & Co., you lose big money.
TCFD and SASB Look Closely…
As part of his claim to virtue on the new green investing, Fink states that BlackRock was a founding member of the Task Force on Climate-related Financial Disclosures (TCFD). He claims, "For evaluating and reporting climate-related risks, as well as the related governance issues that are essential to managing them, the TCFD provides a valuable framework."
TCFD was created in 2015 by the Bank for International Settlements, chaired by fellow Davos board member and Bank of England head Mark Carney. In 2016 the TCFD along with the City of London Corporation and the UK Government created the Green Finance Initiative, aiming to channel trillions of dollars to "green" investments. The central bankers of the FSB nominated 31 people to form the TCFD. Chaired by billionaire Michael Bloomberg, it includes in addition to BlackRock, JP MorganChase; Barclays Bank; HSBC; Swiss Re, the world's second largest reinsurance; China's ICBC bank; Tata Steel, ENI oil, Dow Chemical, mining giant BHP and David Blood of Al Gore's Generation Investment LLC. Note the crucial role of the central banks here.
And to further insure BlackRock and friends in the world of trillion dollar funds choose the right investment in the right companies, Fink states, "BlackRock believes that the Sustainability Accounting Standards Board (SASB) provides a clear set of standards for reporting sustainability information across a wide range of issues… " This is reassuring until we look at who makes up the members of the SASB that will give the Climate-friendly Imprimatur. Members include, in addition of course to BlackRock, there is Vanguard Funds, Fidelity Investments, Goldman Sachs, State Street Global, Carlyle Group, Rockefeller Capital Management, and numerous major banks such as Bank of America-ML and UBS. What is this framework group doing? According to their website, "Since 2011, we have has been working towards an ambitious goal of developing and maintaining sustainability accounting standards for 77 industries." So the very financial groups who today steer global capital flows to major mining and coal and oil projects since decades will now become the arbiters of what companies qualify to be blessed with money and which not for some future "green bond" investment.
Add Central Bankers…
In recent months the world's leading central bankers have come out declaring climate change, surprisingly, as a key part of the central bank "core responsibilities," forgetting issues like inflation or currency stability. No one bothers to explain quite how that should work, which is even more disconcerting.
In November 2019 the Federal Reserve held a conference titled, Economics of Climate Change. Lael Brainard, Chair of the Fed's Committee on Financial Stability, says Climate Change Matters for Monetary Policy and Financial Stability. And in recent comments the head of the Bank of Japan, Haruhiko Kuroda, told a Japanese newspaper "Climate-related risk differs from other risks in that its relatively long-term impact means the effects will last longer than other financial risks, and the impact is far less predictable," he said. "It is therefore necessary to thoroughly investigate and analyze the impact of climate-related risk." And in her first comments as head of the European Central bank; former IMF head Christine Lagarde declared that she wants a key role for climate change in ECB policy Review which drew criticism from the German member of the ECB, Jens Weidmann.
Perhaps the most outspoken and active central banker on climate change is outgoing Bank of England head Mike Carney and Davos trustee with Larry Fink. Carney, who will serve as global warming adviser to Boris Johnson, told BBC recently, citing unnamed pension fund analysis, "that if you add up the policies of all of companies out there, they are consistent with warming of 3.7-3.8C." He went on to claim that scientists say the risks associated with an increase of 4C include "a nine meter rise in sea levels – affecting up to 760 million people – searing heatwaves and droughts, and serious food supply problems." Scary stuff indeed.
As noted above, already back in 2015, Davos Board member Carney, as chairman of the Bank for International Settlements' Financial Stability Board (FSB), created the Task Force on Climate-related Financial Disclosure (TCFD), to advise "investors, lenders and insurance about climate related risks."
What is becoming clearer is that the latest global push for dramatic climate action is more about justifying a major reorganization of the global economy, that to a far less efficient energy mode, implying a drastic lowering of global living standards. In 2010 the head of Working Group 3 of the UN Intergovernmental Panel on Climate Change, Dr Otmar Edenhofer, told an interviewer, "…one must say clearly that we redistribute de facto the world's wealth by climate policy. One has to free oneself from the illusion that international climate policy is environmental policy. This has almost nothing to do with environmental policy anymore…" What better way to do it than to start with the world's largest money controllers like BlackRock?
BRISTOL MYERS SQUIBB   90,000   Shares  @  $ 64.00 per share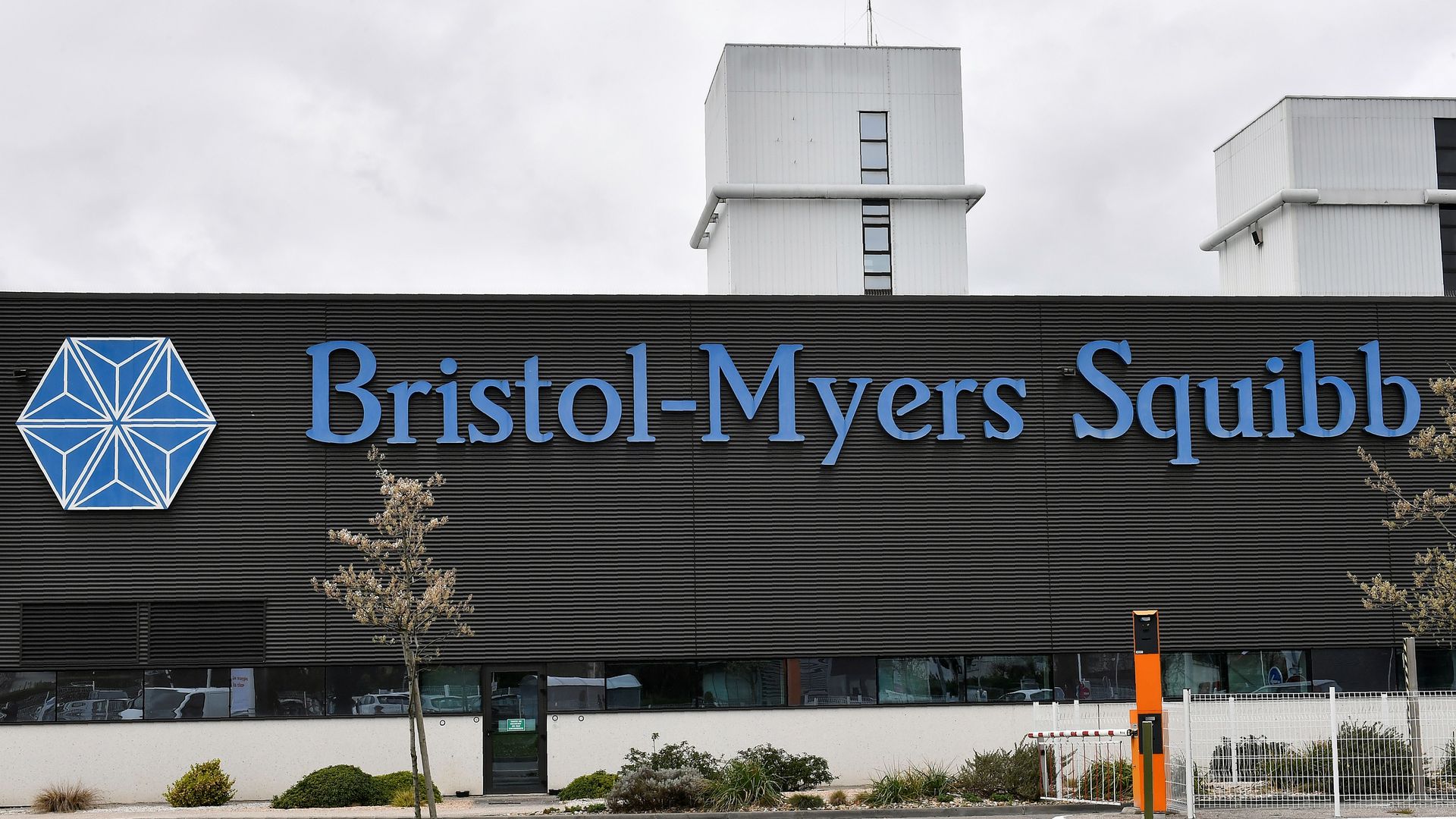 CBS  CORP   90,000   Shares  @  $ 40.00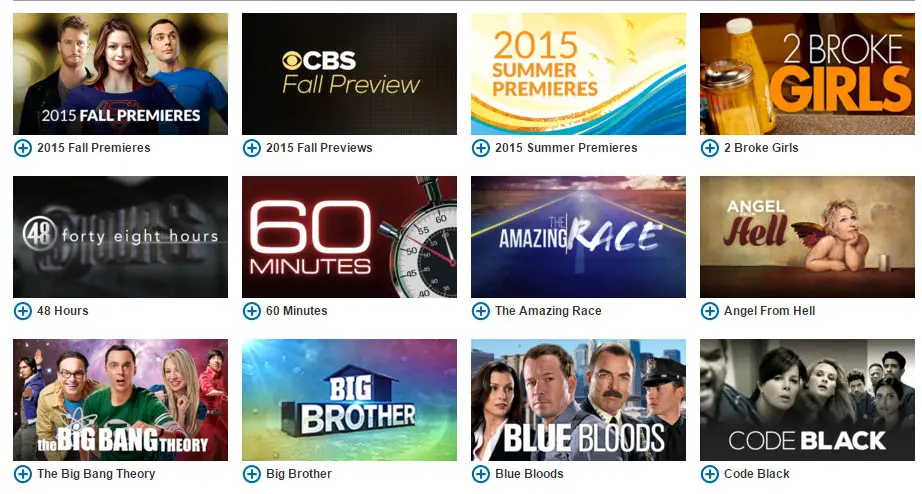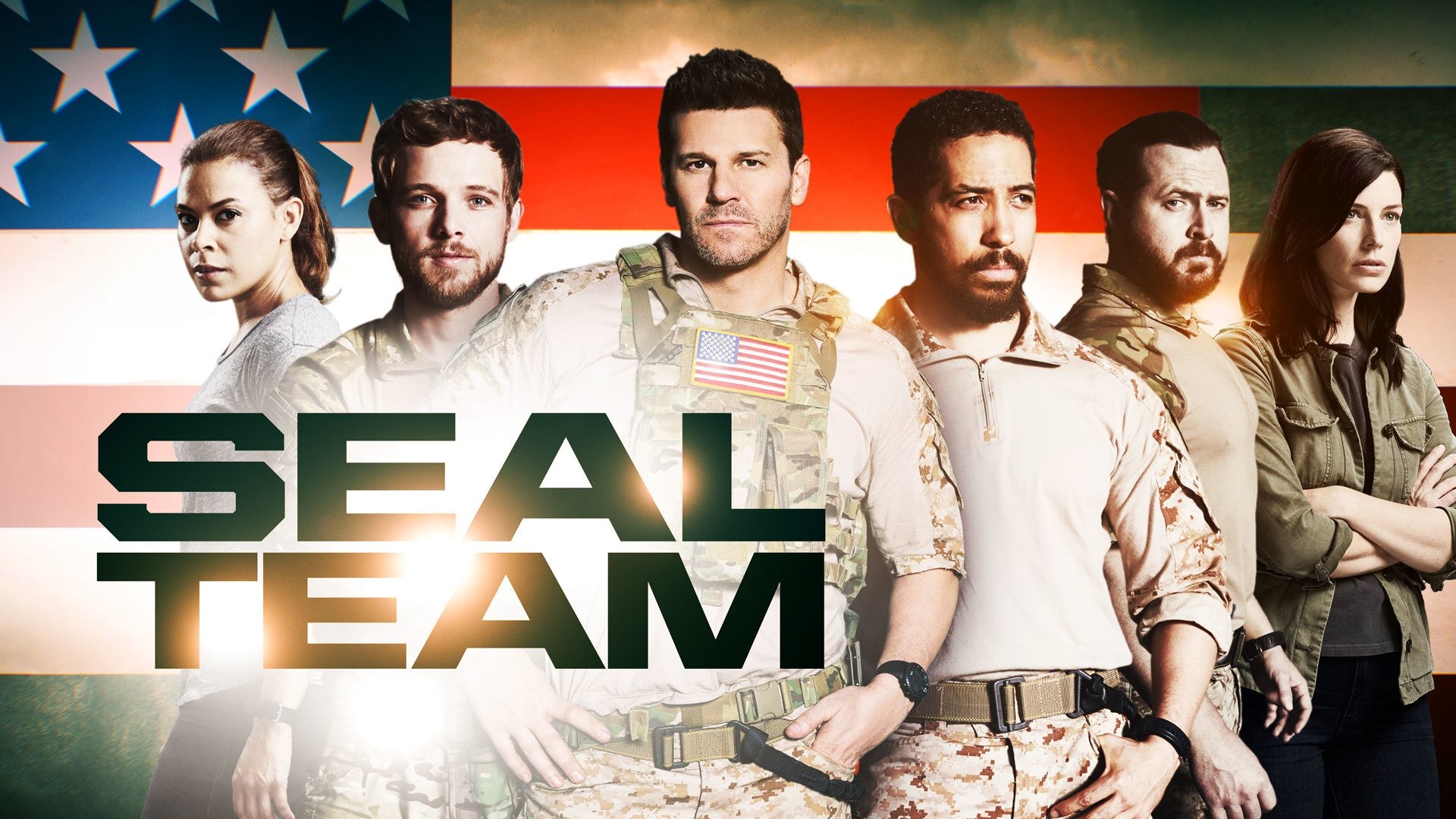 CELGENE  CORP   60,000   Shares  @ $ 108.00 per share
CISCO
CONOCO  PHILLIPS   145,000   Shares  @  $  62.00
CONSTELLATION BRANDS INC   30,000   Shares  @  $ 211.00 per share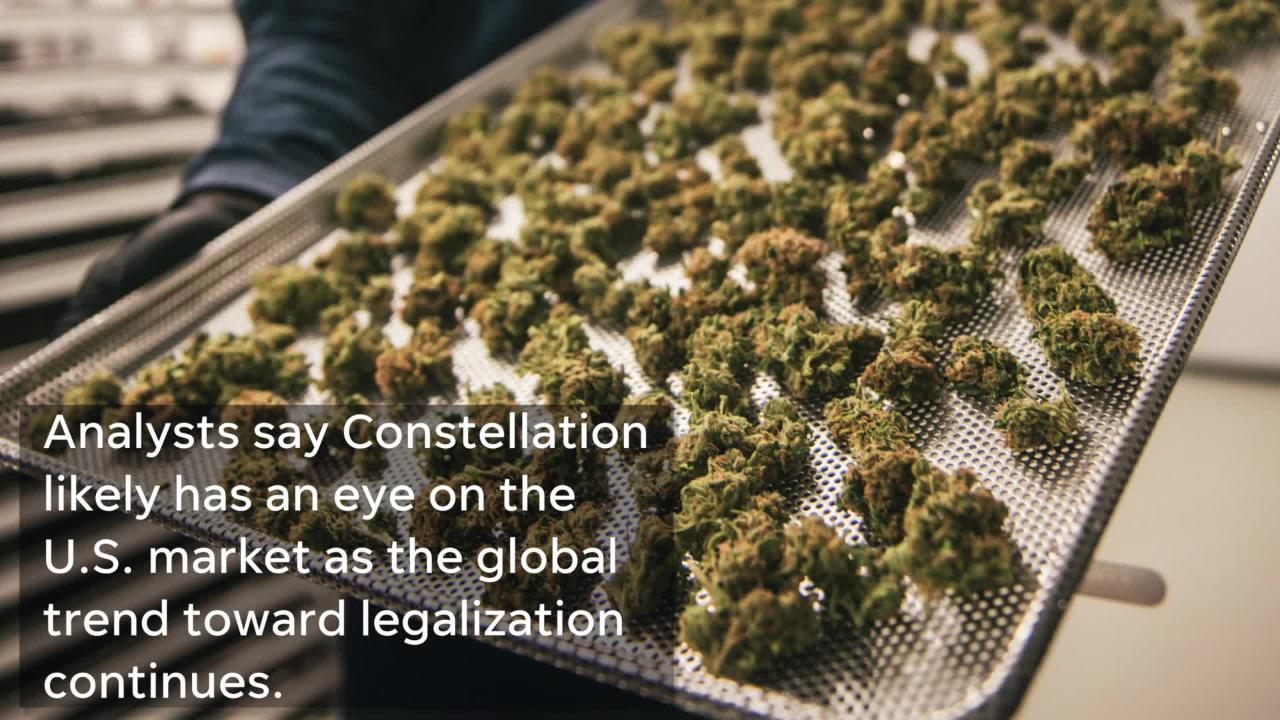 DEVON  ENERGY CORP    115,000  Shares  @ $  24.00 per share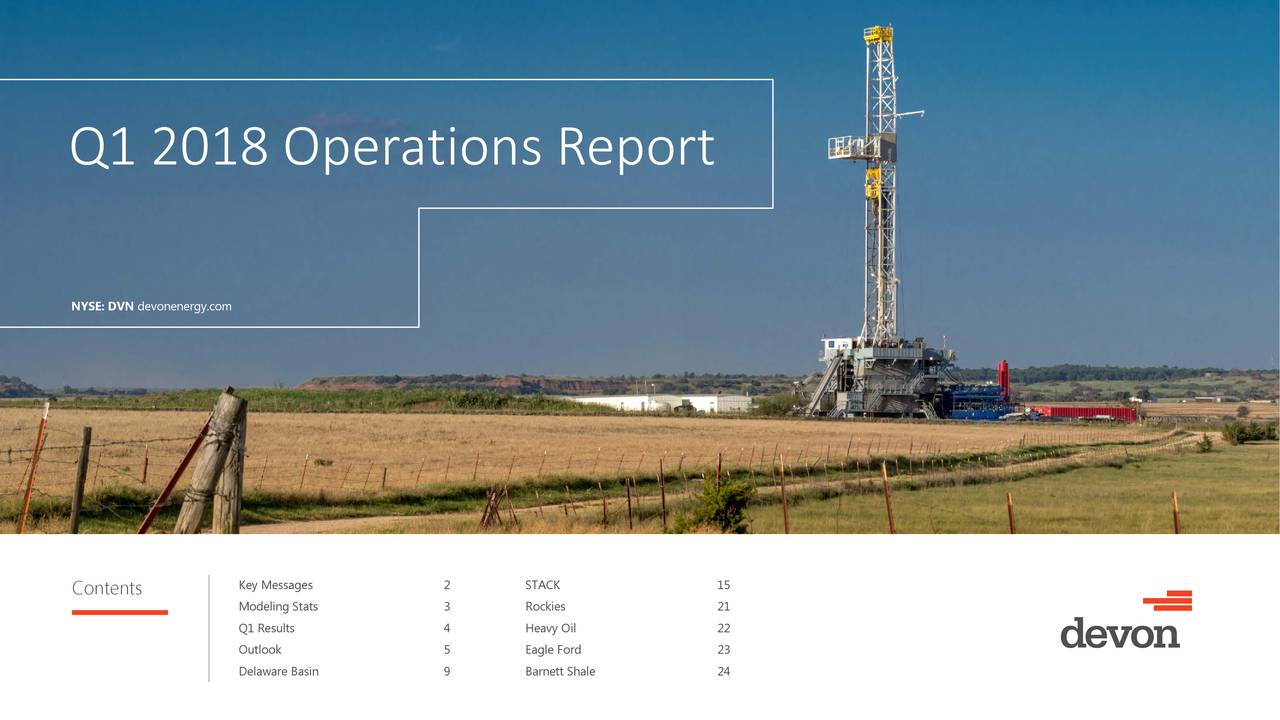 DISNEY  WALT  CO  100,000   Shares @ $  140.00 per share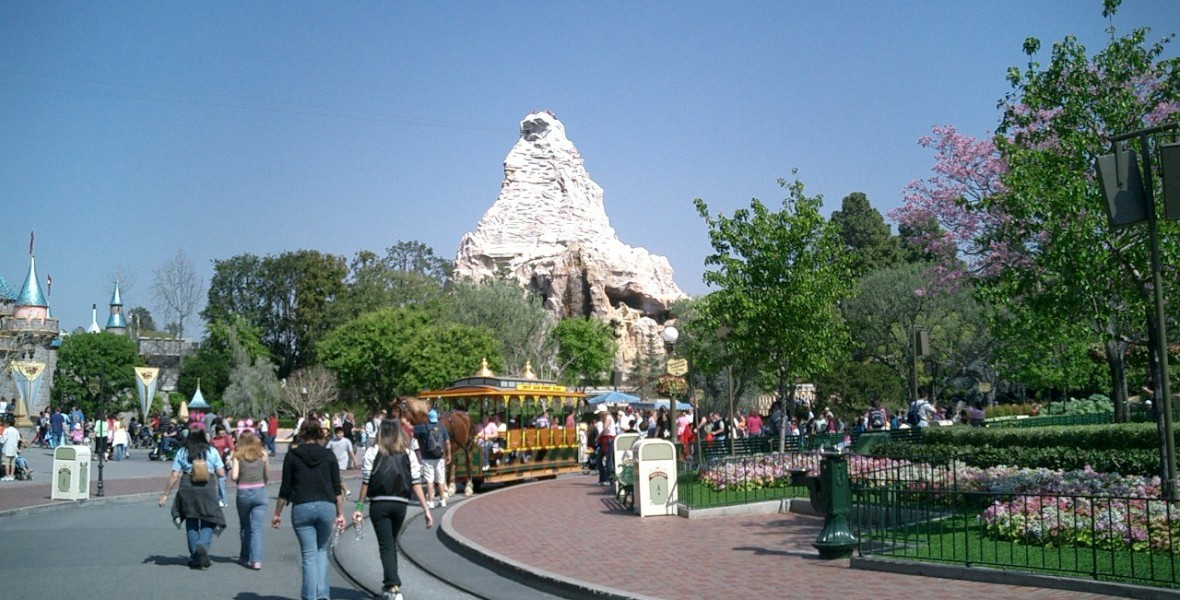 MONTREAL – Expanding their media streaming portfolio Disney, executives announced Tuesday that the company has acquired Canadian adult entertainment site, Pornhub.
The entertainment behemoth, which has recently acquired Marvel Entertainment , Lukas film,  and plans to purchase Fox properties, will purchase Pornhub by the end of the year. The xxx service, which boast over 5.5 million videos on their site, will be incorporated into Disney's suite of existing properties.
"This is part of our plan to expand our streaming capabilities," said Dalton Sterling, VP of Market Strategy in a call to shareholders, adding that it will allow them to leverage existing properties like Star Wars, Marvel, and the original cartoon characters to create franchise specific content that were thus far was left to fans to create. "This is what the online world was made for, and it would be unfair to our shareholders to not get a part of the action."
"Plus, we'll basically now have an unshakeable hold on the entire 'teen boy' market."
Plans for the acquisition involve opening up the Marvel Cinematic Universe to insert Pornhub celebrities like Jenna Jameson and James Deen, who will in turn insert themselves into several popular characters. Disney's planned incorporation of 20th Century Fox's X-Men franchise into the MCU will also be recast with the stars of XXX-Men: A Porn Parody, as both a cost-saving and synergistic measure.
"Above all, we can assure customers that the PornHub cinematic universe will cross over both ways," assured Sterling.
When asked if the acquisition betrays Disney's company values, the executives on the call reassured that it doesn't conflict with the company's highest value: making money. Executives have also applauded how well Porn hub's brand will square with Walt Disney's original vision of rigid gender stereotypes.
DOW  CHEMICAL    70,000   Shares @  $  48.00  per share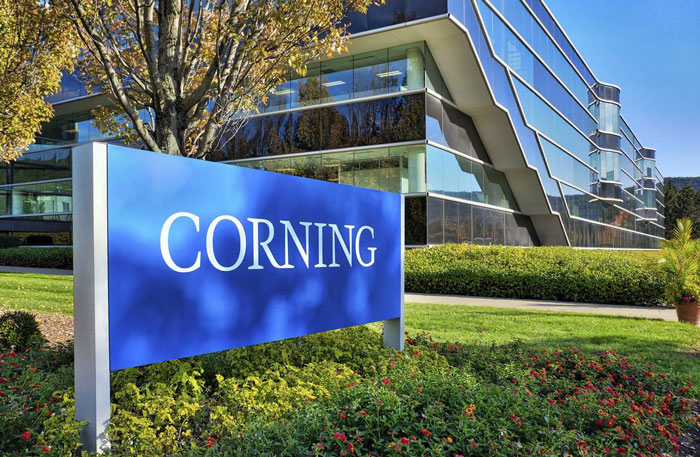 EOG  RESOURCES    100,000   Shares  @  $ 82.00 per share
ECOLAB  INC   60,000  Shares  @  $ 198.00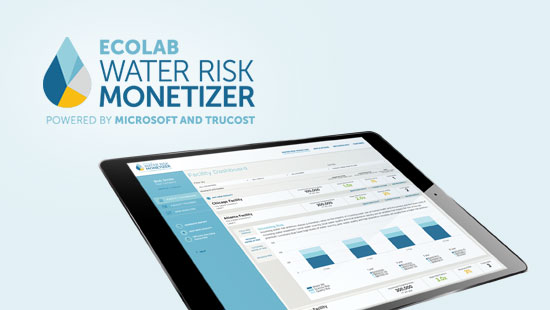 EXPRESS SCRIPTS HOLDING  CO   100,000  Shares  @  $ 90.00 per share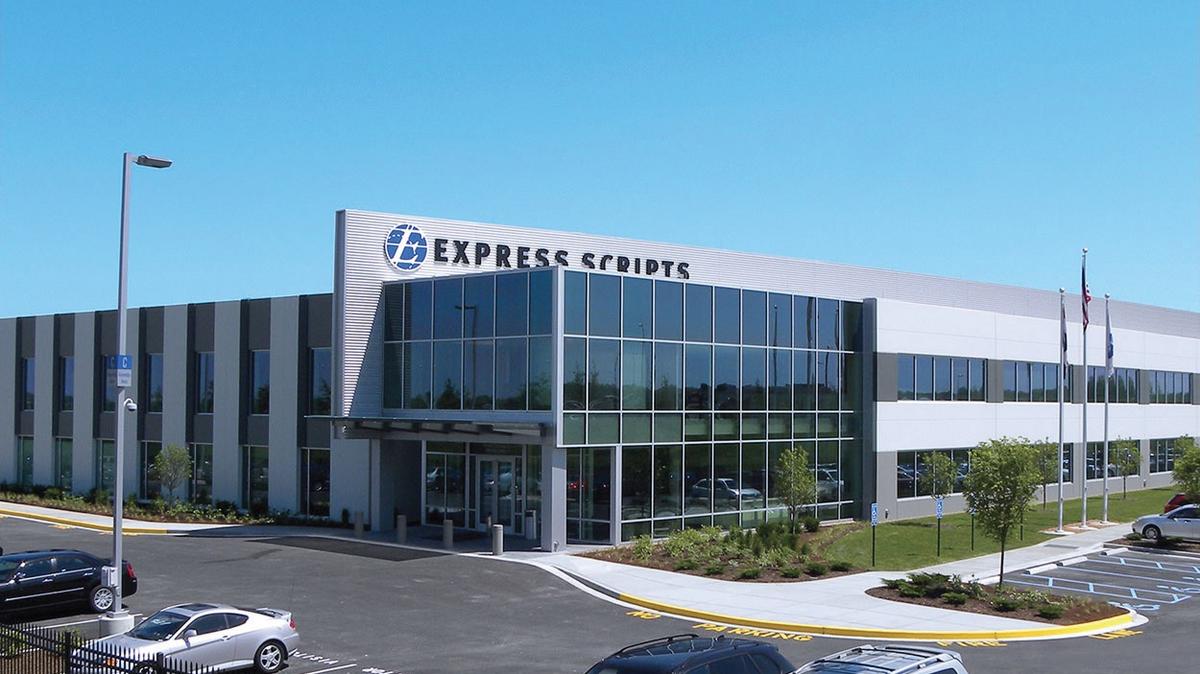 FACEBOOK  INC   140,000   Shares  @  $ 214.00  per share
FISERV  INC    120,000   Shares  @  $  120.00 per share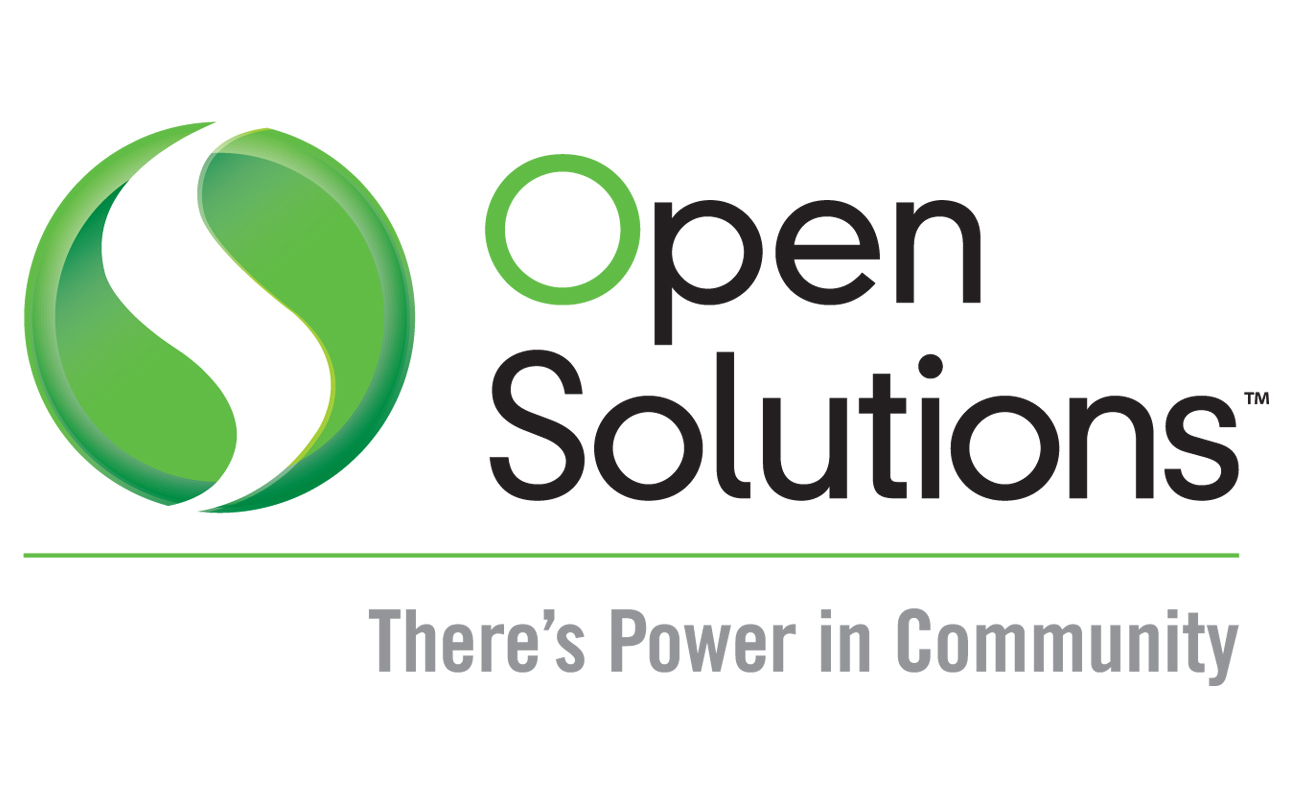 GENERAL ELECTRIC CO     370,000  Shares  @  $ 11.00 per share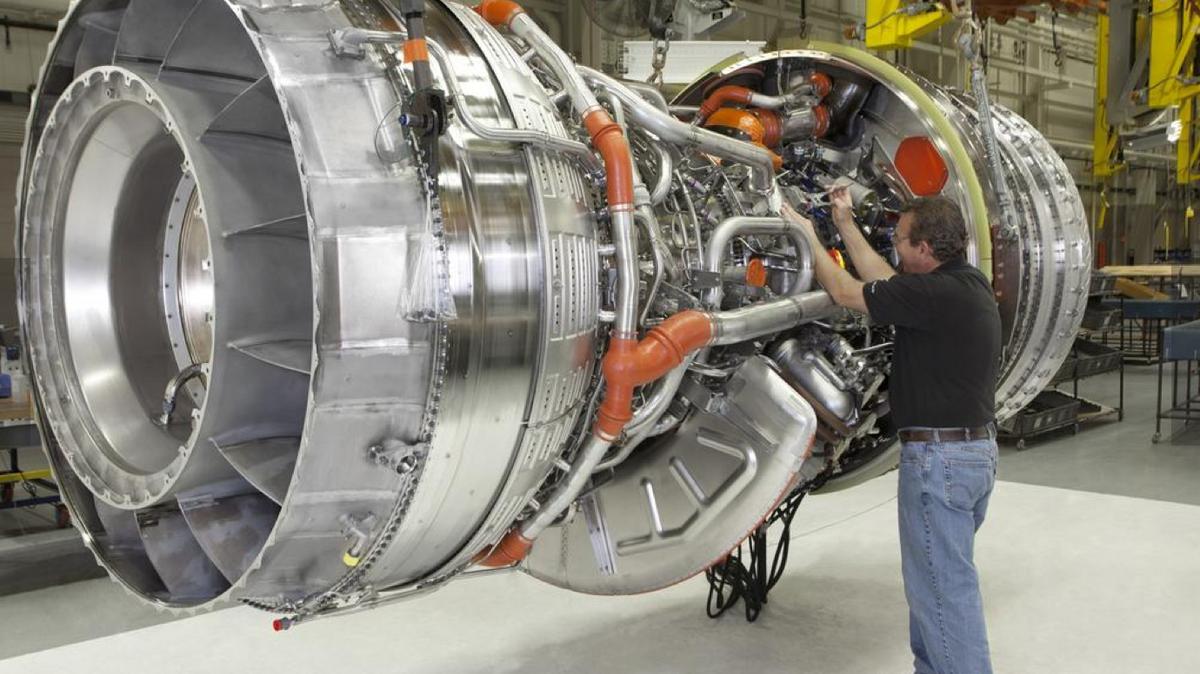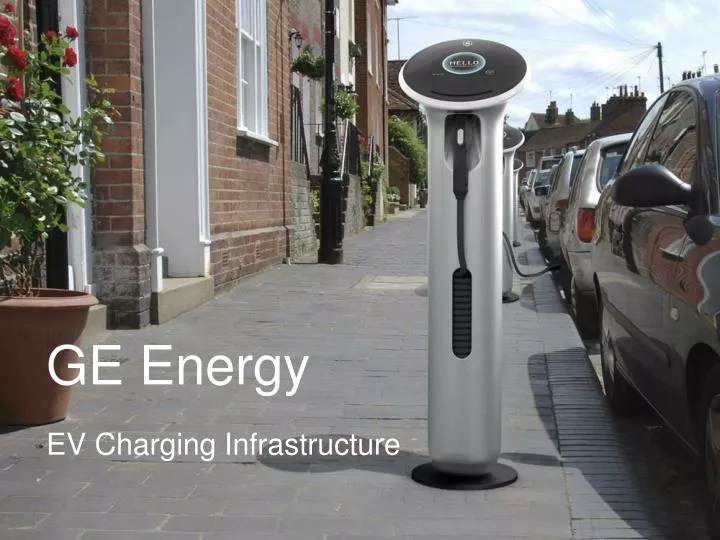 GILEAD SCIENCES  INC    70,000   Shares  @  $ 63.00 per share
Pill with imprint GILEAD 701 is Blue, Capsule-shape and has been identified as Truvada 200 mg / 300 mg. It is supplied by Gilead Sciences. Truvada is used in the treatment of pre-exposure prophylaxis; hiv infection; occupational exposure; nonoccupational exposure and belongs to the drug class antiviral combinations.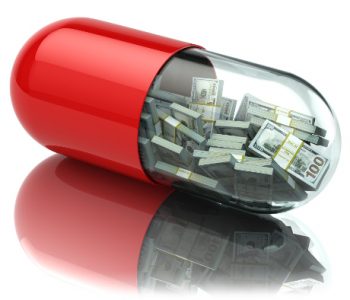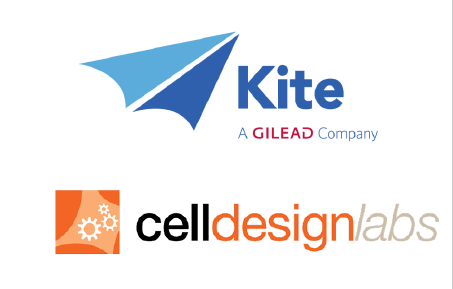 GOOGLE  INC    16,000   Shares  @ $ 1,431.00  per share                                    The Largest pornography distributor that earth has ever seen.
HARBOR  INTERNATIONAL   4,031,025   Shares  @  $ 40.00 per share
HERSHEY CO   80,000   Shares  @  $ 152.00 per share
HOME DEPOT    90,000   Shares @  $ 231.00 per share
INTERNATIONAL FLAVORS   60,000   Shares  @  $ 134.00 per share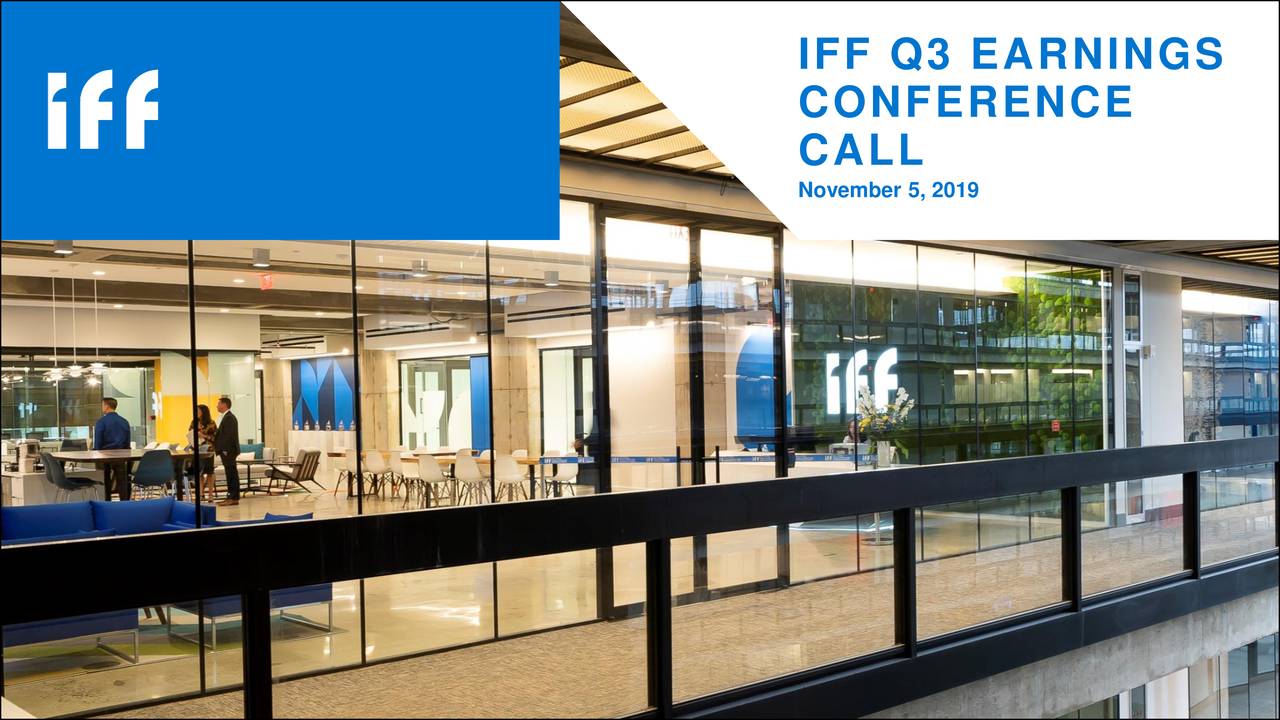 JOHNSON & JOHNSON   160,000   Shares  @  $ 148.00 per share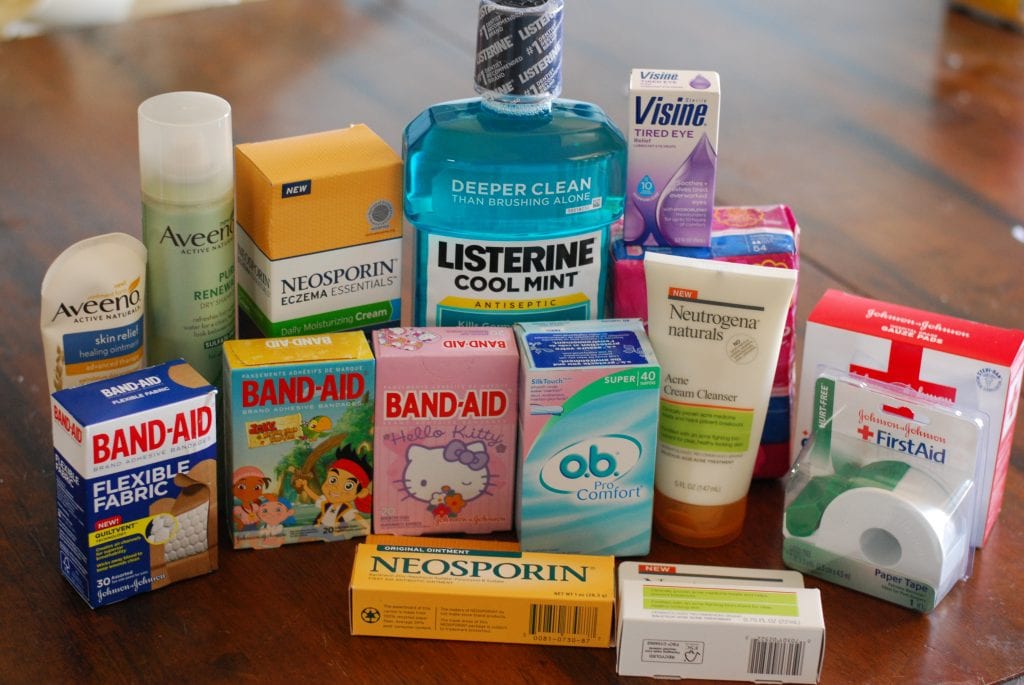 KANSAS CITY SOUTHERN    40,000   Shares  @  $ 167.00 per share
KIMBERLY CLARK  CORP   70,000   Shares  @  $ 145.00 per share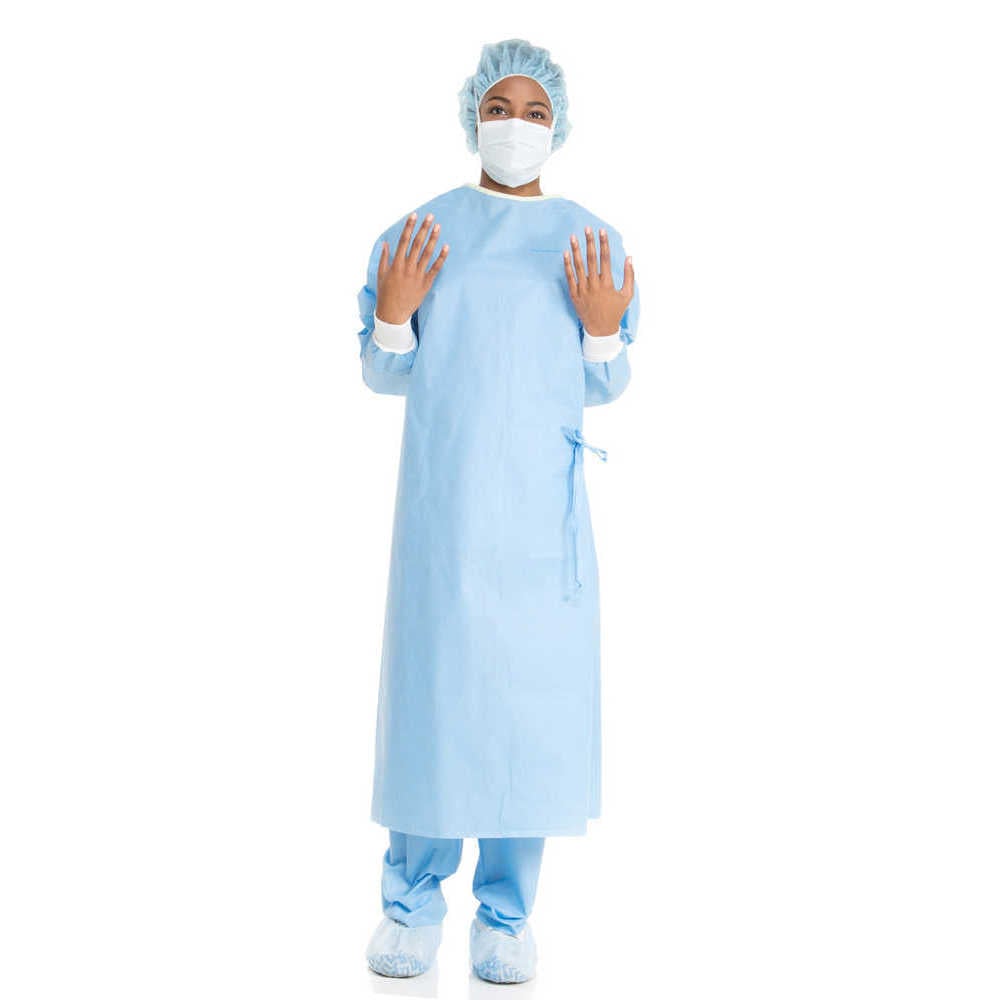 KRAFT FOODS   100,000   Shares  @  $ 55.00  per share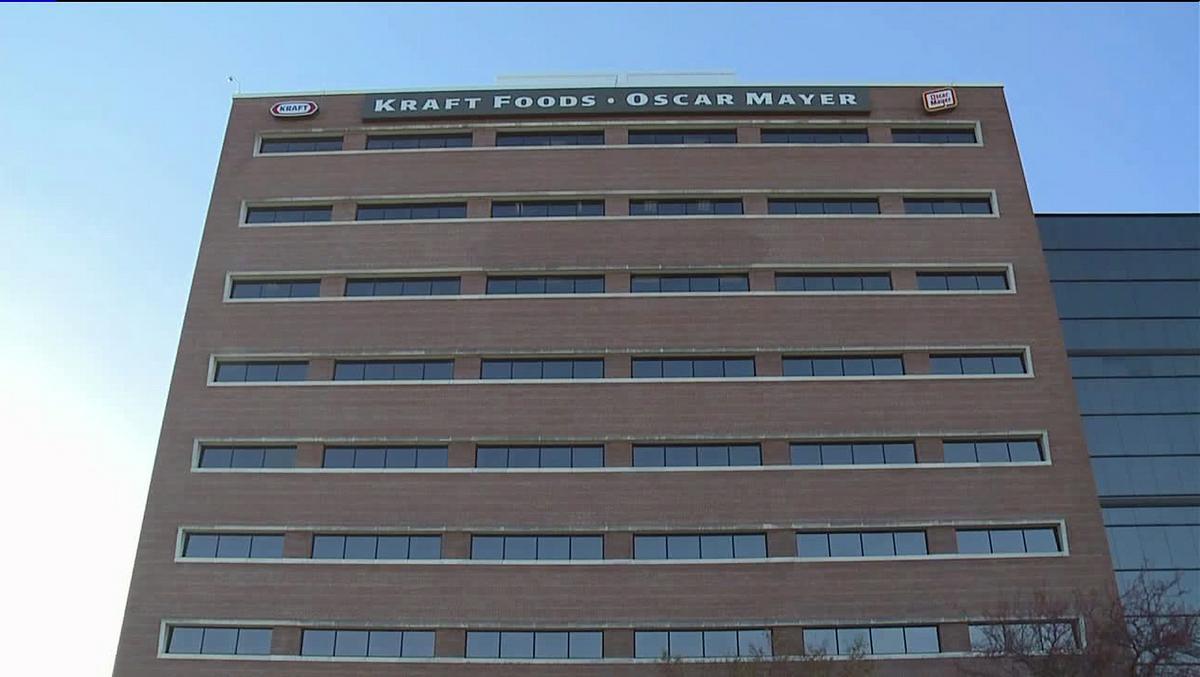 LIONS GATE ENTERTAINMENT  170,000  Shares  @  $  10.00 Per Share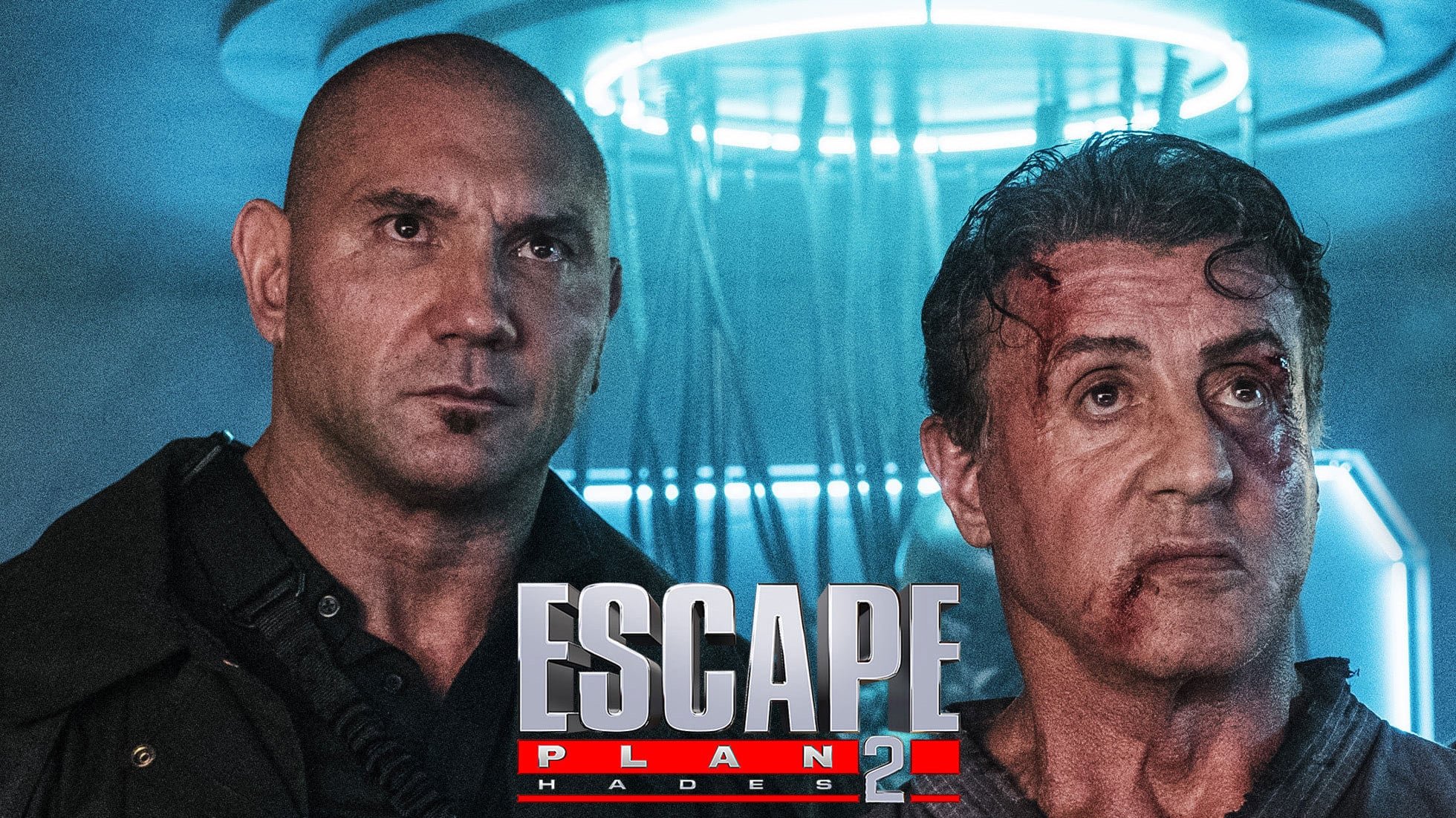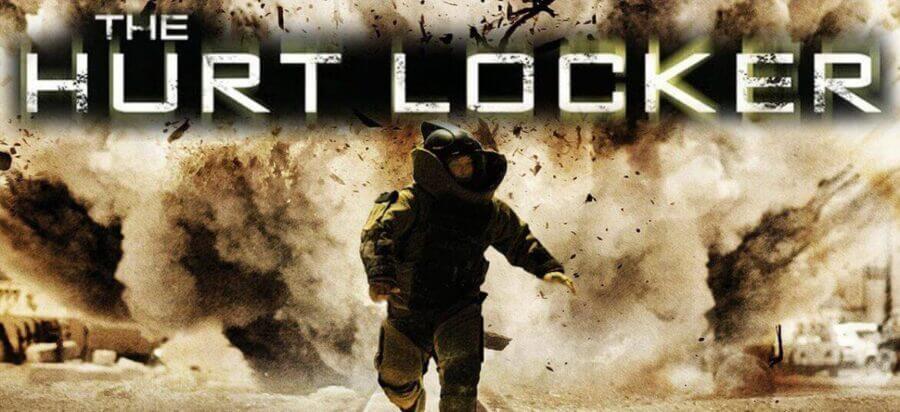 MFS  INTERNATIONAL  6,529,187   Shares  @ $ 48.00 Per Share
MEDTRONICS  INC  120,000   Shares  @  $ 120.00 Per Share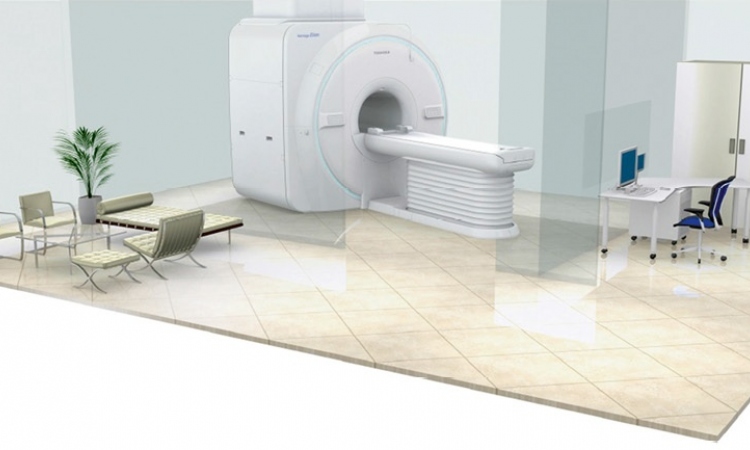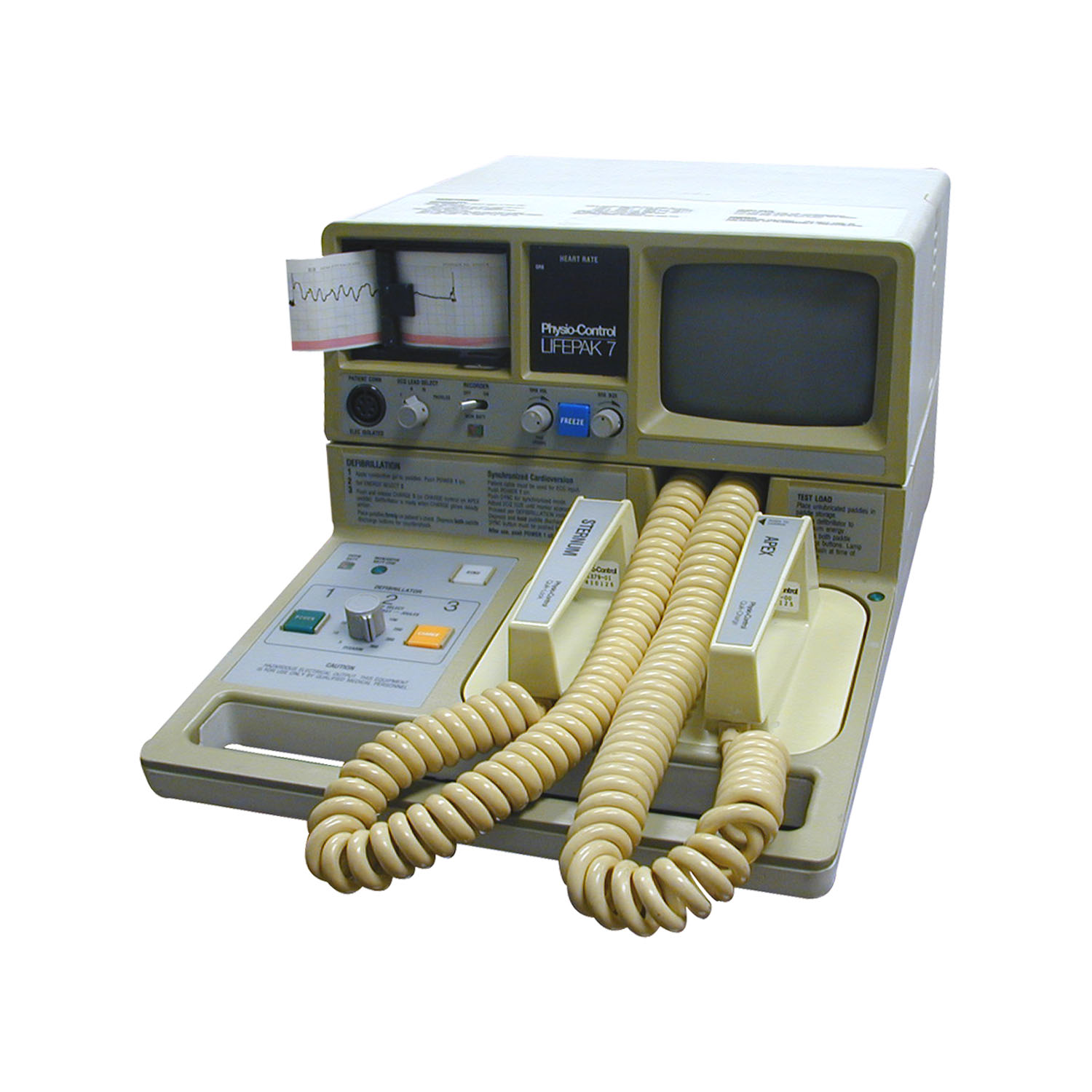 MERCK & CO  INC   240,000   Shares  @  $  88.00